Wii U Sales Top 40K in UK But Fail to Reach Top 10
Console sales stymied by supply shortages.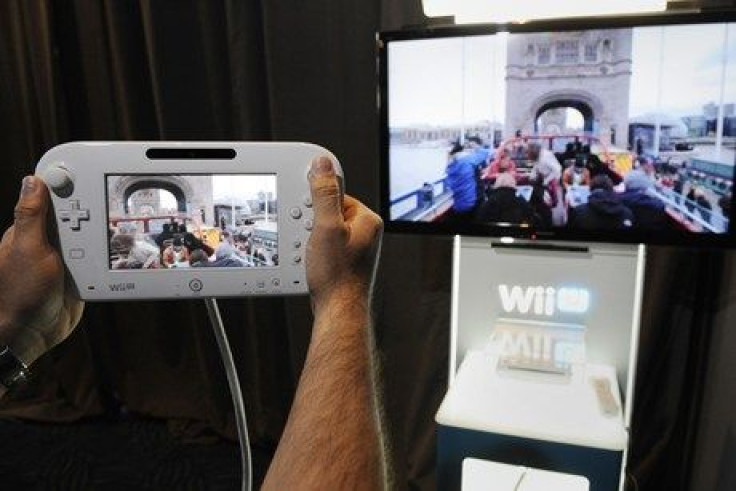 Already enjoying a successful launch in the U.S. earlier in November, Nintendo (PINK: NTDOY) sold another 40,00 units of its new Wii U videogame console during its first 48 hours on the market in the UK, according to a report by the British gaming website MCV.
Nintendo has not officially reported or confirmed these somewhat disappointing sales figures, which come just a week after the struggling Kyoto, Japan-based gaming giant sold over a million hardware units through the week of Thanksgiving and Black Friday.
Instead, MCV stated that, "the figures were arrived at through a combination of feedback from retailers and software sales data passed on by trade sources. Using this MCV was able to extrapolate estimated sales based on the previously confirmed Wii U bundle market shares."
Sales suffered across the UK from supply shortages in brick-and-mortar retail stores similar to the U.S. launch. Just as Toys "R" Us locations across the U.S. had to warn customers that they may not receive their pre-ordered versions of the first next-generation video game console, retailers are not expected to have the Wii U in abundant (or even available) supply until some time next year.
None of the Wii U launch titles managed to break into the UK's top ten list of best-selling games for the weekend of its launch, the Associated Press reports. The closest title, "Nintendo Land," edged just below the Top Ten at No. 11 according to GfK Chart-Track. The game is included with the new console and essentially functions as a cluster of mini-games to teach players how to use some of the Wii U's unique features and the novel touch-screen GamePad Controller
Despite the disappointing numbers, premium console bundles -- the most expensive retail package of the Wii U that included a special version of the console that was painted black and included a cluster of launch titles -- accounted for 60 percent of sales in the UK, according to British gaming site VG247.
While the Wii U's U.S. launch outperformed the previous launches of Sony's (NYSE: SNE) Playstation 3 and Microsoft's (Nasdaq: MSFT) Xbox 360, Microsoft managed to nearly double Nintendo's Wii U sales over the same period with its current-generation 360 console alone.
© Copyright IBTimes 2023. All rights reserved.
FOLLOW MORE IBT NEWS ON THE BELOW CHANNELS