Microsoft's Xbox 360 Almost Doubles Nintendo Wii U First-Week Launch Sales From Thanksgiving [REPORT]
Xbox 360 sells more units in the U.S. than Wii U and Wii Combined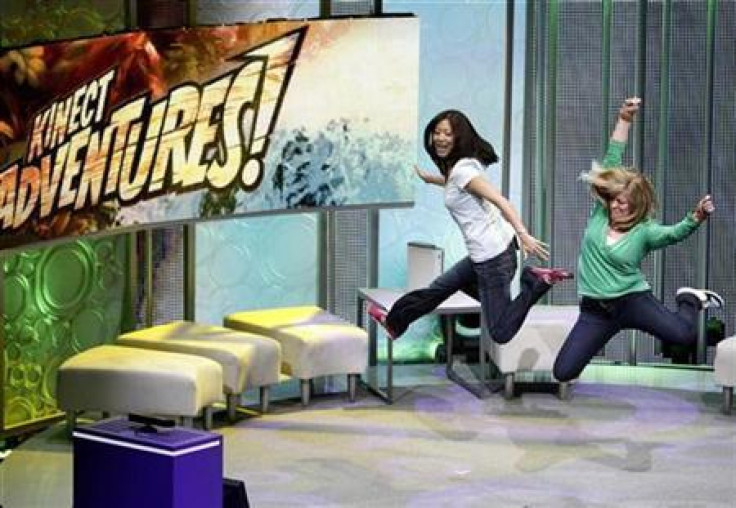 Anticipation for the first next-generation console may have paid off handsomely for Nintendo (PINK: NTDOY) when the newly minted Wii U console sold some 400,000 units in its first week on the market. But the company's biggest archrival, American console developer Microsoft (Nasdaq: MSFT), may have done the struggling Kyoto-based gaming giant one better with its 7-year-old current-generation console alone.
The Redmond, Wash.-based computer company nearly doubled Nintendo's Wii U first-week sales figures over Thanksgiving week, selling more than 750,000 Xbox 360 units in the U.S. last week, Larry Hryb, Microsoft's director of programming for its gaming network Xbox Live Arcade (XBLA), said in a statement.
Better known by his XBLA alias Major Nelson, Hryb reported the numbers on his company blog, citing internal data for the week from Nov. 18 (the day of the Wii U's launch, less than coincidentally) to Nov. 23.
Friday, of course, was Black Friday, which no doubt helped spur greater sales for both Nintendo and Microsoft's older gaming devices thanks to many online and physical retail deals cut by major electronics boutiques like Best Buy (NYSE: BBY) and Gamestop (NYSE: GME) and cornerstones of American shopping like Target (NYSE: TGT) and Wal-Mart (NYSE: WMT).
Units sold over the weekend or on Cyber Monday were not included in today's announcement.
Major Nelson said that the sales exceeded Microsoft's expectations for the six-day period, even though they didn't meet last year's Black Friday figures. Thanksgiving week 2011, Hryb said, was the "biggest week in Xbox history," when the company sold nearly 1 million 360 units.
Hryb also noted that Xbox Live activity jumped by 43 percent in terms of total hours logged compared to the previous year. Subscriptions to Xbox Live Gold, its premium XBLA networking service, jumped more than 50 percent from the same period in 2011.
Nintendo still managed to sell a staggering 1.2 million hardware units over Thanksgiving week, outperforming the initial 360 launch and Sony's (NYSE: SNE) launch in the process. The Xbox 360, however, still managed to sell more than the Wii U and its six year old predecessor, the Nintendo Wii, combined.
Sony has not yet released its Thanksgiving sales numbers.
Microsoft shares rose slightly after dipping at the start of Wednesday trading, rising to $27.23 in late morning trading.
© Copyright IBTimes 2023. All rights reserved.