NPD: Video Games Sales Dip Across U.S. Despite High-Profile Launches
11 Percent Decline Year-over-Year.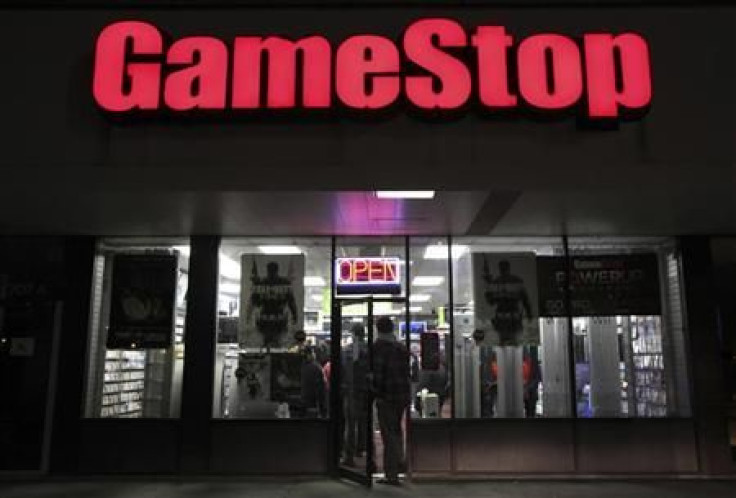 Despite strong sales for U.S. video game industry giants like Activision (Nasdaq: ATVI) and Microsoft (Nasdaq: MSFT) for their popular franchise installments like "Call of Duty: Black Ops 2" and "Halo 4" respectively and a new console launch from Nintendo (PINK: NTDOY), video game sales once again saw a year-over-year decline in sales for the month of November.
According to a study released from the industry research firm NPD late Thursday, U.S. sales of videogame software fell 11 percent in the month of November from the same period last year.
November 2011 saw the release of a larger cluster of blockbuster releases including "Battlefield 3," "Elder Scrolls V: Skyrim," "Gears of War 3," and of course "Call of Duty: Modern Warfare 3" compared to 2012's small handful of truly prominent titles, so the industry may have had the cards stacked against it this year.
Marketwatch also reports that despite its continued record-breaking releases, Activision's flagship "Call of Duty" franchise may be slowing down in its relentless pace. 2011's "Call of Duty: Modern Warfare 3" reached $1 billion in sales faster than any previous "Call of Duty" game, but ultimately ended up selling slightly fewer units than 2010's original "Black Ops" title. Figures can't yet be measured for a full comparison of "Black Ops 2's" sales, but the game recently broke its own franchise's record by reaching $1 billion in total sales in 15 days -- one day less than it took "Modern Warfare 3" to reach that number.
The report also states that sales of videogame hardware dropped 13 percent despite the launch of the Wii U on Thanksgiving week in the U.S. The Xbox 360 and Sony's (NYSE: SNE) PlayStation 3 have been available for seven years and six years, leading many analysts to predict that their current sales reach has all but petered out with the exception of radical price drops and the fire sales that occurred throughout the week of Black Friday.
The Wii U sold better than its predecessor through its initial launch in the U.S., but was soon outpaced by sales of cheaper current generation hardware from Microsoft and had a weak launch in the U.K. market later in November.
Besides "Call of Duty," the top selling game titles for the month included the Xbox 360-exclusive "Halo 4," and two Ubisoft (EPA: UBI) titles: "Assassin's Creed III" and "Just Dance 4," which ranked as third and fourth. Electronic Arts Inc. (Nasdaq: EA) had two sports titles -- "Madden NFL 13" and "FIFA 13" -- in the top ten list, along with its racing game "Need for Speed: Most Wanted." Activision's "Skylanders Giants" also made the top-ten list for November.
© Copyright IBTimes 2023. All rights reserved.
FOLLOW MORE IBT NEWS ON THE BELOW CHANNELS