Earnings News: The Walt Disney Company (DIS), Groupon Inc (GRPN), Priceline.com Inc (PCLN) [VIDEO]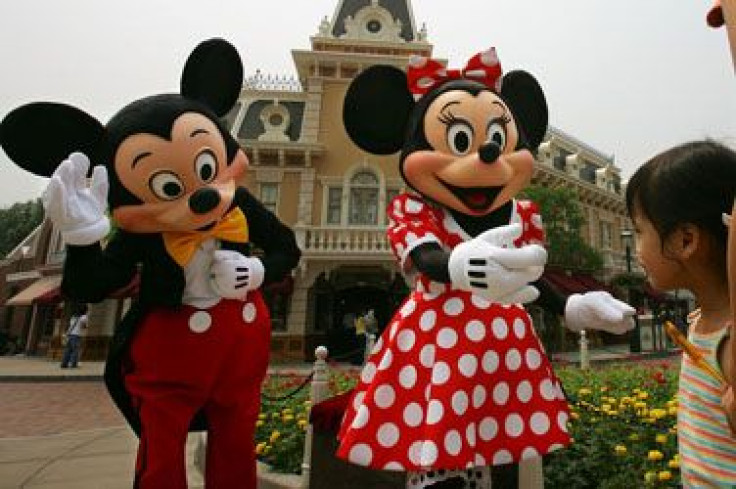 Wall Street tumbled on Thursday, as the S&P 500 suffered its worst session since late August, while investors cheered on Twitter Inc. (NYSE: TWTR) after the social media company kicked off its market debut by rising 72.69 percent to close at $44.90 per share in its first day of trading on the New York Stock Exchange.
After the closing bell, The Walt Disney Company (NYSE: DIS) reported fiscal fourth-quarter earnings increased 12 percent to $1.39 billion, or 77 cents per share, compared with $1.24 billion, or 68 cents, a year earlier. Revenue for the quarter that ended in September rose 7 percent to $11.57 billion from $10.78 billion in the year-ago period.
Wall Street had expected the company to report earnings of 76 cents a share on $11.40 billion in revenue, according to analysts polled by Reuters.
Disney said revenues for the year increased 7 percent to a record $45 billion, while earnings per share for the year increased 8 percent to a record $3.38, compared to $3.13 in the prior year. Net income for the year rose 8 percent to a record $6.1 billion.
"We're extremely pleased with our results for Fiscal 2013, delivering record revenue, net income and earnings per share for the third year in a row," said Robert A. Iger, Chairman and CEO, The Walt Disney Company. "It was another great year for the Company, both creatively and financially, and we remain confident that we are well positioned to continue our strong performance and drive long-term shareholder value."
In addition, the company announced the highly-anticipated next movie in the "Star Wars'' franchise will hit theaters this December.
On Thursday, shares of Disney dropped 2.68 percent to close at $67.15 ahead of the company's earnings announcement after its deal with Netflix, Inc. (NASDAQ: NFLX) failed to impress investors. Disney agreed to create four television action series for Netflix debuting in 2015 using Marvel characters, such as Daredevil, Jessica Jones, Iron Fist and Luke Cage.
Disney's stock fell 1.79 percent to $65.95 in after-hours trading.
Daily deal site Groupon Inc. (NASDAQ: GRPN) booked fiscal third-quarter earnings that topped Wall Street estimates, while revenue fell short. The company posted earnings excluding items of 2 cents per share on revenue of $595 million for the quarter, compared with earnings of 3 cents per share on revenue of $569 million a year ago.
Analysts had expected the company to report earnings excluding items of 1 cent a share on revenue of $616 million, according to Reuters.
"Our Local business showed continued strength in the quarter, particularly in North America," said Eric Lefkofsky, CEO of Groupon. "Mobile adoption continued to increase in Q3, reflected in our record 9 million app downloads. We're pleased with our progress, but we still have work to do as we transform the business from our daily deal email roots to a full ecommerce marketplace."
"We're also excited to announce today that we've signed an agreement to acquire Ticket Monster, one of the leading ecommerce companies in Korea," Lefkofsky added. "Ticket Monster has been successful building a mobile commerce business in one of the largest markets in the world. It will serve as the cornerstone of our Asian business, bringing scale and ecommerce expertise to that region."
Shares of Groupon edged up 0.53 percent to $9.55 in extended-hours trading.
Also on Thursday, Priceline.com Inc. (NASDAQ: PCLN) beat forecasts and issued fiscal third-quarter earnings of $833 million, or $15.72 a share, on revenue of $2.27 billion, compared with $596.6 million, or $11.66 a share, on revenue of $1.71 billion a year-ago. Excluding items, the company said it earned $920 million, or $17.30 per share.
Wall Street had expected Priceline to report EPS of $16.15 a share on revenue of $2.22 billion, according to Reuters.
In addition, the company announced Darren Huston will replace Jeffery H. Boyd as president and chief executive officer in January.
"The Priceline Group finished the summer travel season with strong growth and operating performance," said Jeffery H. Boyd, Chairman and Chief Executive Officer of The Priceline Group. "Booking.com and Agoda posted solid third quarter results leading to 36% room night growth for the Group, and the U.S. business of priceline.com showed positive momentum with accelerating bookings growth."
Priceline said it expects year-over-year increase in total gross travel bookings of approximately 27 percent to 34 percent, and a rise in revenue of nearly 19 percent to 26 percent, year-over-year. The company also estimates Non-GAAP net income per diluted share to be between $7.80 and $8.30.
"Our brands are performing well in a very competitive environment," Boyd added. "We believe the Group is well positioned to drive future growth through investments in geographic expansion, supply and content, product and marketing."
Priceline's stock dropped 1.31 percent to $1,009.50 in after-hours trading.
Ahead on the earnings calendar for Friday, Lions Gate Entertainment Corp. (NYSE: LGF) and Cablevision Systems Corporation (NYSE: CVC) are scheduled to report quarterly results before the opening bell.
The Dow Jones industrial average tumbled 152.90 points, or 0.97 percent, to close at 15,593.98. The S&P 500 was down 23.34 points, or 1.32 percent, to end at 1,747.15. The Nasdaq Composite Index was down 74.61 points, or 1.90 percent, to finish at 3,857.33.
© Copyright IBTimes 2023. All rights reserved.