Earnings Preview: Twitter Inc (TWTR), Tesla Motors Inc (TSLA) [VIDEO]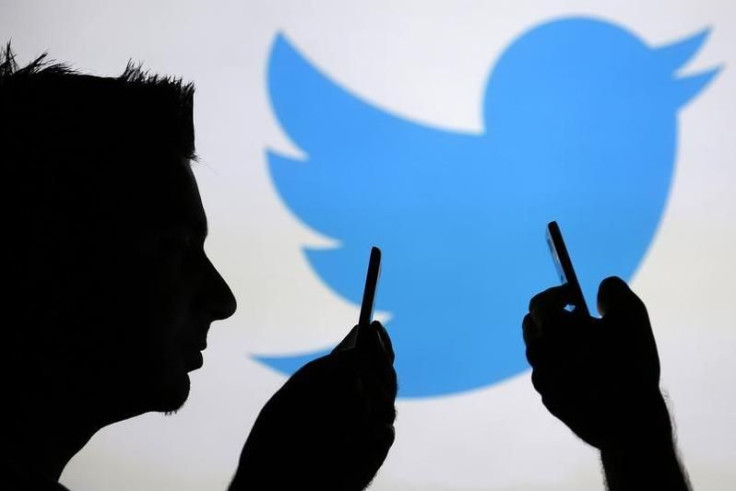 Second-quarter earnings season will continue in full force this week with notable technology companies such as Twitter and Tesla scheduled to announce results. Of the 41 percent of S&P 500 companies that reported earnings through last Friday, 68 percent have posted results that topped Wall Street expectations while 63.1 percent have beaten revenue forecasts, Reuters data indicate.
Twitter
After the closing bell on Tuesday, Twitter Inc. (NYSE:TWTR) is expected to report a fiscal 2014 second-quarter earnings loss of 1 cent a share, excluding items, on revenue of 283.07 million, analysts polled by Reuters predicted.
The company broke even in the first-quarter and reported EPS of zero on revenue of $250.49 million, compared with Wall Street expectations for a loss of 3 cents on revenue of $241 million.
Expectations are high for the social networking giant as this is the third earnings report following Twitter's initial public offering on Nov. 7 2013. The stock soared 73 percent during its first day of trading in November to close at $44.90 a share after jumping as much as $50 from the IPO price of $26 set ahead of its debut.
Shares of Twitter are currently trading around $38.01 ahead of the company's earnings announcement and analysts are focusing on two key indicators of Twitter's progress: mobile advertising growth and the number of monthly active users.
"It's all going to be digital mobile ad revenue that's coming out. That's what we really want to hear from Twitter," Keith Bliss, senior vice president and director of sales and marketing at Cuttone & Co., Inc. told IBTimes.
The San Francisco-based company said revenue rose 119 percent to $250 million during the first-quarter, compared to $114 million in the same period last year, while advertising revenue totaled $226 million last quarter. Mobile ad revenue comprised nearly 80 percent of total ad revenue.
"With Twitter, they may not have revenue and they may not have positive earnings for the quarter, but I'm not sure that's important right now," Bliss said. "People are buying the stock based upon what the future is. Right now, since it's pulled back 59 percent from the highs, depending upon what they say in their earnings announcement about ad revenue, it might be a good time to go ahead and take a shot prior to that earnings call and get into this stock."
Despite beating analysts' expectations during the first-quarter, shares of Twitter dropped more than 10 percent in after-hours trading following its last earnings announcement in April as analysts were looking for a larger boost in monthly active users.
Twitter reported an average of 255 million monthly active users during the first-quarter ended March 31, a 25 percent year-over-year increase as mobile monthly active users hit 198 million during the period, an increase of 31 percent from a year earlier. However, the increase to 255 million active users for the last quarter was just 14 million higher compared to three months earlier when Twitter reported 241 million active users in the fourth-quarter of 2013.
Meanwhile, rival Facebook Inc. (NASDAQ:FB) reported fiscal 2014 second-quarter results last week and said its monthly active users rose to 1.32 billion as of June 30, up 14 percent year-over-year. The social network saw a 31 percent increase in mobile active users to 1.07 billion compared to the same period in 2013.
"I think people have gotten over the notion that they [Twitter] need to have user growth and message growth," Bliss said. "You saw that happen during the World Cup when they were setting records in some of those games. It's clear that the platform has taken on a new life, not only here in the U.S., but globally for a variety of things."
Twitter is hosting a conference call with shareholders Tuesday, July 29 at 5 p.m. EDT to discuss the company's second-quarter financial results.
Tesla
After the closing bell Thursday, Tesla Motors Inc. (NASDAQ:TSLA) is expected to report fiscal 2014 second-quarter earnings of 4 cents a share, excluding items, on revenue of $810.57 million, analysts polled by Reuters predicted.
The company posted earnings of 2 cents a share on sales of $551.95 million a year earlier. Meanwhile, the electric car maker reported net income of $17 million, or 12 cents per share, on revenue of $713 million for the first-quarter.
"The real question with Tesla is how are they going to be able to grow out that infrastructure in a very quick way? They were supposed to announce plans to build a new battery plant, a $5 billion investment," Bliss said. "There's five states in the Southwest of the United States that are looking for that type of investment there. They need that to really substantiate the growth. By their estimates, they're going to need to pump out about 500,000 new batteries every year."
Tesla announced plans in February to build a large scale $5 billion battery "Gigafactory" designed to reduce cell costs and, by 2020, produce more lithium ion batteries annually than were produced worldwide in 2013. The company said in May it has not yet finalized the ultimate location for the battery plant and is going to start work on at least two locations at the same time in order to minimize the risk of delays.
"By the time the Gigafactory reaches full, annualized production in 2020, we expect battery pack production capacity to reach 50 GWh and cell production capacity to be 35 GWh," Tesla said in the company's first-quarter earnings report.
Tesla posted a record first-quarter for Model S production with 7,535 vehicles and delivered 6,457 of them. For the second-quarter, the company expects to deliver 7,500 units of its Model S vehicle and estimates it will produce 8,500 to 9,000 cars in the second-quarter, a 13 percent to 19 percent increase over the previous quarter.
The company said in May it is expanding its factory capacity to support increased Model S production later this year and plans to introduce the Model X next year. In addition, the automaker said extensive development on the Model X is underway and expects to have production design prototypes ready in the fourth-quarter.
"We know that their earnings are going to be less from a year ago because they are investing in the business, but I want to see how much they're investing in the business," Bliss said. "How much of their Supercharger stations have they built? Can I drive from coast to coast through a variety of channels?"
This year the company plans to increase the number of Supercharger locations by more than 75 percent from 2013. Tesla recently opened its 100th Supercharger station in New Jersey and plans to install 200 more Superchargers globally this year.
"I think the market has gotten very comfortable with Elon Musk we trust," Bliss added.
Tesla is scheduled to host a conference call with shareholders at 5:30 p.m. EDT to discuss the company's second-quarter financial results and business outlook for the fiscal year.
Shares of Tesla Motors are currently trading around $229.31 ahead of the company's earnings announcement.
FOR FREE to continue reading
✔️ Unlock the full content of International Business Times UK for free
offer available for a limited time only
✔️ Easily manage your Newsletters subscriptions and save your favourite articles
✔️ No payment method required
Already have an account?
Log in
© Copyright IBTimes 2023. All rights reserved.