Ebola Deadly Outbreak: Why Is Liberia Improving While Sierra Leone Continues To Battle New Cases?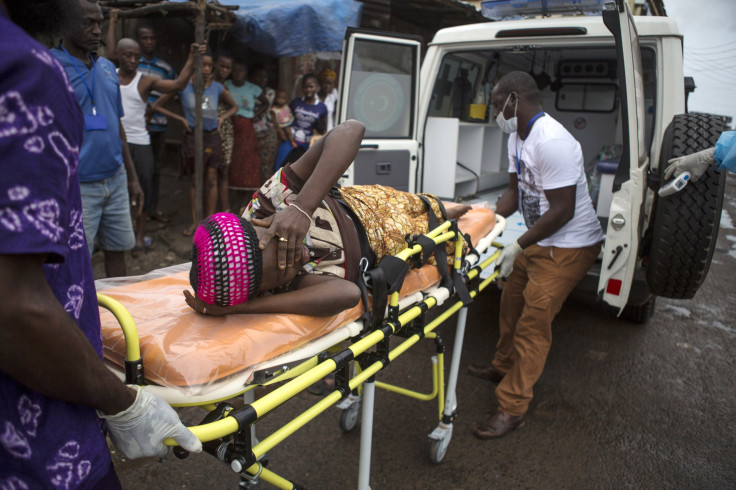 Ebola continues to ravage West Africa, killing hundreds of people per week and showing no signs of slowing down in Sierra Leone, where news cases continues to emerge. At the same time, Liberia has seen its rate of infection and death toll slowed markedly in recent weeks, turning the nation that was not long ago the epicenter of the Ebola epidemic into an emerging symbol of tenuous hope.
The most recent Ebola statistics out of Liberia suggest that the outbreak, the deadliest in the history of the virus, can be stopped. But they also raise the question of just what the country has done differently than Sierra Leone, which shows no similar signs of progress.
As of Nov. 12, Sierra Leone had seen 5,368 reported cases of Ebola, while Liberia had experienced 6,822 and Guinea 1,878, according to the World Health Organization. But the situation is most critical in Sierra Leone, the only one of the three countries where cases are "still increasing," according to the Centers for Disease Control and Prevention.
The first week of November saw 435 new Ebola cases in Sierra Leone, and about 24 percent of cases there since the outbreak began were reported in the three weeks preceding Nov. 7, the WHO said earlier this month, according to USA Today. Meanwhile, Liberia has seen a major falloff in new Ebola cases, with only about 50 emerging per day, versus 500 per day at its peak, the Daily Beast reported Monday. Liberian President Ellen Johnson Sirleaf issued a statement Thursday announcing the end of the official state of emergency in his country, signaling her confidence in the gains that have been made there.
The recent success in Liberia arose from a synergy of factors and circumstances, including the amount of money and professionals that have poured into the country and the efforts of the nation's government and populace to slow its spread. The U.S. military also has thousands of troops on the ground in Liberia, where it is building a series of hospitals and treatment centers to aid in the fight against the epidemic.
"I'm cautiously optimistic about the declining case numbers in Liberia, which attests to the fact that U.S. efforts to augment local capacity are starting to pay dividends. Ebola treatment units, training of healthcare workers, and more rapid testing all likely are playing a role in Liberia's improving situation," Amesh Adalja, a senior associate at the University of Pittsburgh Medical Center's Center for Health Security, said.
In contrast, failed anti-Ebola efforts in Sierra Leone have left the country more susceptible to the disease and allowed it to spread more quickly and efficiently. The country lacks resources, funding and people to roll out an effective, comprehensive and expensive relief apparatus.
"Liberia seems to have enough beds for patients, while Sierra Leone does not," John Lyon, CEO of World Hope International, a nonprofit relief and development organization, said. "In addition to the lack of beds, it is the lack of clean water and ambulances that are also negatively impacting Ebola cases in Sierra Leone."
No county in the nation remains untouched by Ebola, and the Sierra Leonian government and aid groups have had less success instituting best containment practices there than in Liberia, according to Adalja. "There have been reports of healthcare worker strikes in Sierra Leone as well as some reluctance of people to present for treatment that may be compounding Sierra Leone's situation," he said.
In all, the Ebola outbreak has claimed more than 5,000 lives, according to the WHO. "It's nowhere near over," CDC Director Tom Frieden said on Monday. "It's going to be a very long, hard fight."
© Copyright IBTimes 2023. All rights reserved.