Egypt banks will not open on Sunday-central bank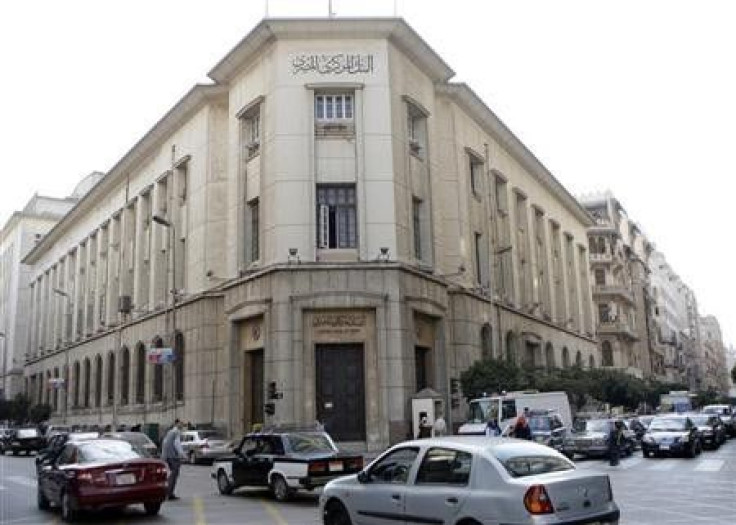 Egypt's banks will be shut on Sunday, the first day of the business week, the deputy central bank governor said, a move analysts said could spook investors looking to trade after unprecedented countrywide protests.
Hisham Ramez also told Reuters the central bank's reserves were strong at $36 billion, banks were liquid and any capital flight by foreign investor hot money would be short-lived.
Egypt has endured five days of often violent protests with people on the streets calling for the resignation of President Hosni Mubarak, who imposed a dusk to dawn curfew and ordered tanks onto the streets to restore order.
Ramez said banks would close on Sunday, adding: It is just a precaution until banks are ready to start work on Monday.
He did not comment on the unrest.
The stock market, whose benchmark index tumbled 16 percent in two days after the unrest erupted, will also be closed on Sunday. The Egyptian pound fell to six-year lows.
Obviously the central bank is worried about a run on the banks which is significant and foretelling about what they are expecting to happen in the next few days. There is a near paralysis, said John Sfakianakis, an economist at Banque Saudi Fransi-Credit Agricole.
Ramez said that, while there could be some short-lived capital flight, the central bank and other Egyptian banks were in a strong position and he was comfortable with reserves.
All the accounts are safe. The liquidity is there. The banks are liquid. The customer accounts are safe. Everything is in order. We have no problem, he said.
We are ready. Our reserves are very strong, he said, adding the bank had not intervened in the currency market in the past week.
We are very comfortable with reserves, he said.
Asked about possible capital flight risk, he said: Maybe for a short time, for the foreign investors, for the 'hot money', yes. I think things will be back in order soon.
© Copyright Thomson Reuters 2023. All rights reserved.