Egypt Bars 10 Candidates In Coming Presidential Election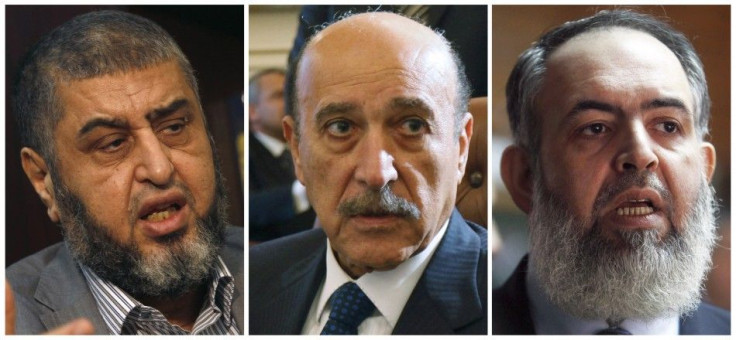 Ten of 23 Egyptian presidential candidates were disqualified as participants in the coming election by the country's Supreme Presidential Election Commission on Saturday, according to the BBC.
Among the disqualified candidates are Hazem Salah Abu Ismail, an ultraorthodox Salafi Islamist politician; Khairat al-Shater, the choice of the Muslim Brotherhood; and Omar Suleiman, who was director of intelligence under deposed President Hosni Mubarak.
The announcement of the disqualifications came as a shock to many Egyptians as those three were considered among the likely front-runners in the highly polarized race, the Associated Press reported.
The disqualified candidates have 48 hours to appeal the decision, according to election rules. The final list of candidates will be announced on April 26. The first round of the election itself is scheduled for May 23-24.
Farouk Sultan, who heads the presidential election commission, declined to give details on the reasons for the disqualification of the candidates, Reuters reported.
However, Ayman Nour, a liberal presidential candidate, said the commission told him he was disqualified because of his imprisonment as a dissident under Mubarak's regime and because his name was not listed among registered voters, according to the AP. Nour said he would appeal, saying the decision was politicized as the whole race is deeply politicized.
© Copyright IBTimes 2023. All rights reserved.