Egypt 'De Facto Detains' Sam LaHood, Son of U.S. Secretary, Other Americans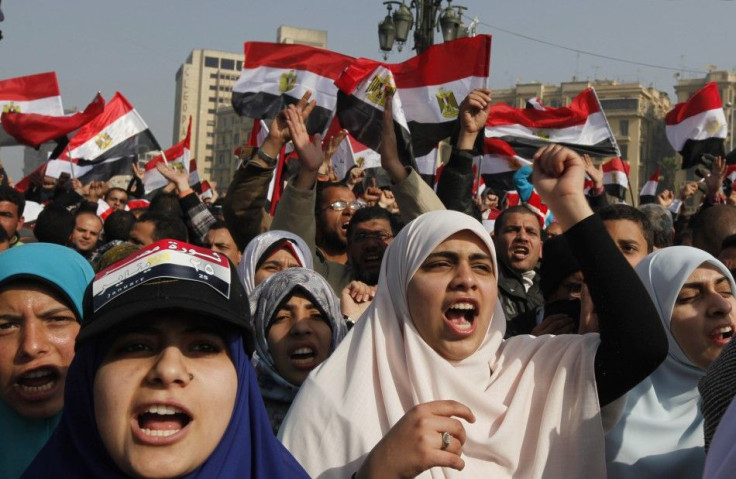 Americans working for U.S. organizations promoting democracy in Egypt have been barred from leaving the country, leading an angry Washington to accuse Egypt of endangering American lives. One of those who are barred from leaving, in what is being called de facto detention, is a son of U.S. Transportation Secretary Ray LaHood, Sam LaHood.
Sam LaHood is Egypt director of the Washington-based International Republican Institute.
We are urging the government of Egypt to lift these restrictions immediately and allow these folks to come home as soon as possible, State Department spokeswoman Victoria Nuland said.
LaHood's organization said Egyptian authorities blocked him from boarding a flight at the airport several days ago. Group officials said that four others, including two Americans, have been barred from travelling outside the country as well. The National Democratic Institute, a sister organization, said six of its employees have been banned from travel, as well.
Egypt's military council has been suggesting that the United States has been trying to destabilize Egypt, writes The New York Times, by financing non-profit human rights groups and democracy-building groups. This accusation is the latest in what has become a pattern of anti-Americanism from the new Egyptian government, which overthrew former President Hosni Mubarak a year ago.
I call on the Egyptian government and the Supreme Council of the Armed Forces to cease the harassment and unwarranted investigations of American NGOs operating in Egypt, Senator John McCain said in a statement. This crisis has escalated to the point that it now endangers the lives of American citizens and could set back the long-standing partnership between the United States and Egypt.
And while the Egyptian government has not made any comments on the ban, Heba Morayef of Human Rights Watch in Cairo, told Reuters, These organizations have been operating for years. They meet with the government. Their funding is known. There can be no motivation except a desire to control and silence the human rights community.
© Copyright IBTimes 2023. All rights reserved.