Egypt Elections 2015: Voting Begins In Country's First Parliamentary Elections Under President Sisi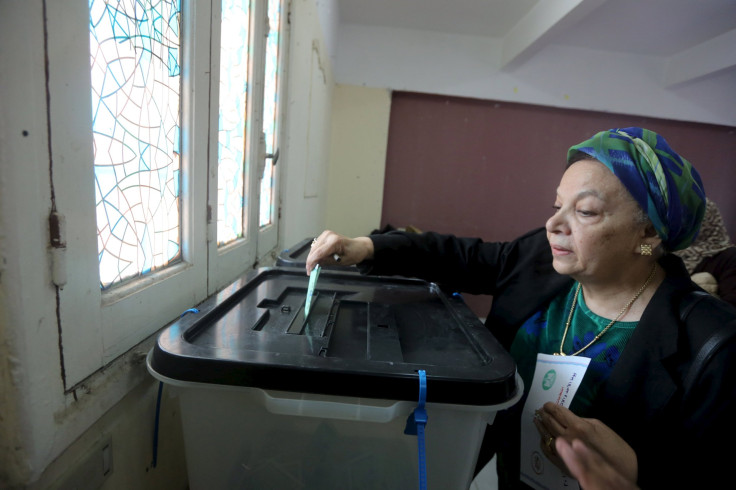 Egyptians began voting Sunday in the country's first parliamentary elections since the military's 2013 ouster of former president Mohamed Morsi. The much-delayed polls for Egypt's 595-member parliament are expected to provide firm backing for President Abdel Fattah el-Sisi, who has been accused of crushing all opposition since he came to power.
The election will take place in two phases, concluding in early December. A total of more than 27 million people across 14 of Egypt's 27 provinces are eligible to vote Sunday and Monday in the first phase. However, according to several media reports, the turnout is likely to be low, with most people suffering from "election fatigue," after having been to the polls several times since the 2011 revolution that toppled Hosni Mubarak.
"Line up in front of polling stations and plant with your votes the hope for a bright tomorrow for our new Egypt," Sisi reportedly said in a televised speech Saturday. "I am expecting Egyptian youth to be the driving force in this celebration of democracy."
Egypt has been without a parliament since 2012, when the Islamist-led lower house was dissolved. Currently, Sisi holds legislative powers until the new parliament is sworn in.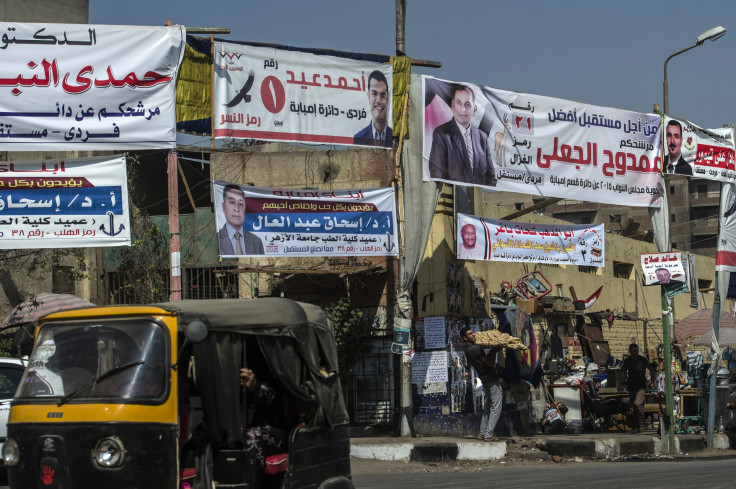 With the absence of any real opposition -- Morsi's Muslim Brotherhood has now been officially banned in the country -- most analysts expect a resounding win for a parliament loyal to Sisi. Moreover, given that 75 percent of the assembly is reserved for candidates running as individuals, Sisi's critics say that wealthy, pro-government individuals are likely to have a clear advantage. Army chief Sisi ousted Islamist President Mohamed Morsi in 2013 and was elected in 2014 to succeed him.
"There are no big issues being discussed because that's not the nature of it ... it's not an election of ideas," Khaled Dawoud, a member of the center-left Dostour party, told the Associated Press. "They are competing over who will be the new president's men."
The elections are being held under heavy security, following several attacks -- carried out over the past year by militants loyal to the Islamic State group, also known as ISIS. At least 185,000 soldiers and 180,00 police personnel have been deployed at polling booths across the country, according to local media reports.
© Copyright IBTimes 2023. All rights reserved.
FOLLOW MORE IBT NEWS ON THE BELOW CHANNELS