Egypt Mexican Tourists Update: Security Forces Bombed Visitors For Hours, Survivor Says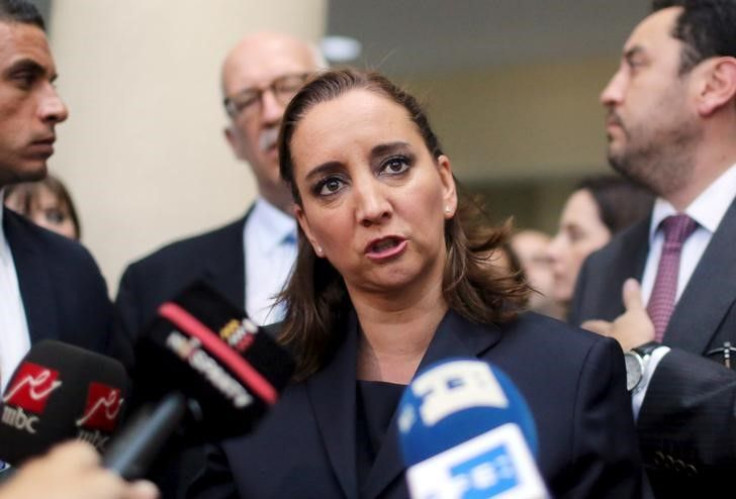 Susana Calderon lost her husband Luis when their globetrotting vacation turned into a gruesome scene as a group of tourists came under attack from Egypt's security forces Sunday. Calderon told a Mexican newspaper Thursday that the group visiting the Bahariya oasis was bombed five times over three hours in details that cast new light on the international incident, according to Reuters.
"I saw my husband when they put me on a stretcher to take me to hospital," said Calderon. "I saw he was very badly wounded. He had a broken arm, like me. He had many wounds on his back, his waist, his whole spine, his legs."
The Egyptian government has called the attack a case of mistaken identity and initially said that the tourists were in a restricted area. Egyptian forces were conducting a security operation in the area and mistook the group for Islamist militants, they said. In total, 12 people died, eight of whom were Mexican citizens. Egyptian authorities have promised their Mexican counterparts a swift investigation into the attack.
But in a move that has led to cries of a cover-up, Egypt issued a ban Wednesday on media coverage of the attack, according to the New York Times. The ban applies to Egyptian and international media and is expected to be lifted when authorities finish their investigation.
Calderon said the group of 22 tourists was enjoying a barbecue when the attack began. She said there was nowhere to take cover in the open landscape. Survivors said a local police officer was with the group and had cleared their way to stop and have lunch in the desert.
Calderon was recovering at a hospital in Cairo, with wounds to her leg and arm. She said she did not find out her husband had died for several days.
Egypt has fought Islamist militants for several years with attacks increasing since 2013, when Mohamed Morsi was removed from the presidency.
© Copyright IBTimes 2023. All rights reserved.