Egyptian Election 2015: Low Turnout And Voter Indifference Makes Victory For President El-Sisi Inevitable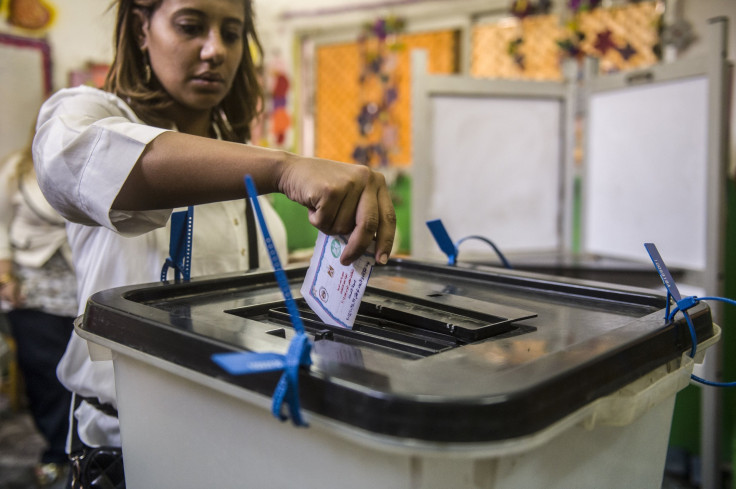 Phase one of Egypt's parliamentary elections, the first since the 2011 revolution, came to a close late Wednesday night. Egypt's electoral commission announced Thursday that results from 14 of the nation's 27 districts are set to be released Friday. This is the first runoff after last week's round of voting emerged with no clear winner.
"Egyptians [should] strongly participate in this important election to choose their representatives," Prime Minister Sharif Ismail said in a statement. "It's in their hands to determine the turnout."
But the electorate has yet to display significant signs of enthusiasm. Turnout for the first round was just 26.6 percent, and there's no evidence of growing momentum in the latest round.
"A general sense of disillusion with the current system has driven Egyptians away from elections," Yehia El Gammal, an Egyptian writer and political analyst, wrote in an article for the Tahrir Institute for Middle East Policy.
As a result, during the first phase, only four candidates were elected and none of the candidates vying for the individual seats got more than 50 percent of the vote. There are a total of 596 seats available in Egypt's House of Representatives, 448 of which are elected by individual seats, 120 of which come from political party lists, and 28 of which are appointed by the president. This year's elections are being held in two phases that started earlier this month; the second phase will take place at the end of November, with any necessary runoffs taking place in early December.
In the absence of any solid opposition candidates, President Abdel Fattah el-Sisi is likely to stay in power, with a majority of elected politicians supporting him, ensuring his victory in the House of Representatives. The president has had legislative power in the country since former Muslim Brotherhood president Mohammed Morsi was ousted two years ago.
But the election of a new Parliament could jeopardize the 175 laws that Sisi has passed since his inauguration in June last year, including strict counterterrorism legislation and a decree canceling daylight saving time in Egypt. According to the Egyptian Constitution, the newly elected Parliament has 15 days upon instatement to assess and approve all laws that were enforced during its absence.
"Due to the volume of laws passed by Sisi [it] would be impossible [for the Parliament] to discuss in 15 days," Mohamed Hamama wrote in Mada Masr.
Even without the tsunami of laws to approve, many believe that change is unlikely to take place in Egypt. "Since the outbreak of the first uprising almost five years ago, two presidential elections, three referendums over constitutions, and two parliamentary elections have been held; queuing at polling stations has not, thus far, led to change," Gammal wrote.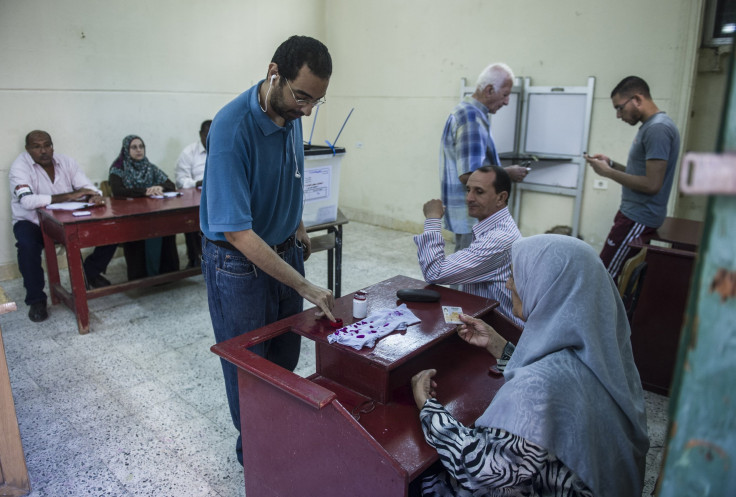 In an effort to convince Egyptians to vote, earlier this month the electoral committee announced that eligible voters who failed to cast their ballot would be fined roughly $60, about 15 percent of the average Egyptian's monthly income.
Voter turnout among Egyptian expats, who were able to cast their votes earlier this month, was just as low as within the country. Male voters accounted for roughly 91 percent of expat ballots, electoral commission spokesman Omar Marwan said at a news conference Wednesday night. He added that of the 682,000 eligible voters abroad, only 20,000 cast a ballot; half of them were from Kuwait.
© Copyright IBTimes 2022. All rights reserved.
FOLLOW MORE IBT NEWS ON THE BELOW CHANNELS