'ELeague' Week 2 Preview: Ninjas In Pyjamas, G2 ESports Compete Live On TBS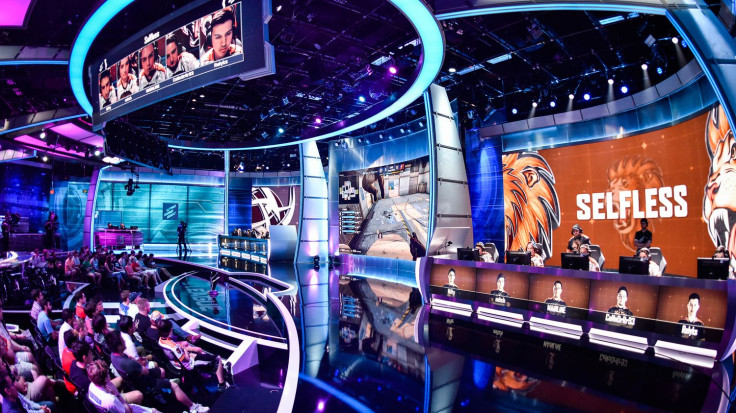 The premiere of "ELeague" on TBS last week offered only brief moments of drama as Luminosity, considered the best "Counter-Strike: Global Offensive" team in the world, advanced to the playoffs. This week adds more intrigue as two top European teams are competing for a spot in the next round. Ninjas in Pyjamas, one of the oldest eSports organizations, and the upstart G2 ESports have played many matches against each other, so Friday's "ELeague" should be an exciting matchup.
During group play — airing on Twitch Tuesday through Thursday — G2 ESports completed the sweep of Group B by beating Selfless Gaming 2-0 in the weekly semifinal for a spot on the "ELeague" broadcast on TBS. Ninjas in Pyjamas had a tougher time getting out of the group stage. After beating Optic Gaming 2-0 in the first match, the Swedish "CS:GO" team lost 0-2 to G2 Gaming. NiP bounced back to beat Selfless Gaming 2-0 before facing Optic Gaming in the second weekly semifinal.
Optic Gaming defeated Ninjas in Pyjamas in a rout, winning 16-3 in the best-of-30 format. That was a very different outcome than when the teams played on Tuesday, where NiP beat Optic 16-4 and 16-10 in the same format. Optic appeared to have done their homework, but Ninjas in Pyjamas quickly rebounded with their own 16-2 rout. Tied 1-1 going into the final match, NiP edged out Optic 16-14 to earn their place on Friday's "ELeague" broadcast on TBS.
Friday's matchup pits Ninjas in Pyjamas, considered to be the fourth-best team in the world, against G2, the fifth-ranked team, according to HLTV. NiP won the DreamHack Masters Malmo 2016, earning $100,000 in the process, in April. G2 had its own run of good play with an appearance at the ESL Pro League Season 3 Finals. G2 Gaming would take second place after losing to Luminosity. The last eight meetings between the teams have been decidedly in favor of G2, who have won six of the last eight matches across all competitions.
With "ELeague" in just its second week on television, it's too early to tell if audiences will embrace eSports. Just 255,000 viewers tuned in the debut, according to Nielsen data. Considering it was the Friday before the Memorial Day weekend, there could be some explaining away the poor numbers. For now, Turner Sports remains committed to airing eSports for nine more weeks.
© Copyright IBTimes 2023. All rights reserved.