Electricity From A Soccer Ball? This Startup's Kinetic Energy Tech Is Lighting The Developing World [VIDEO]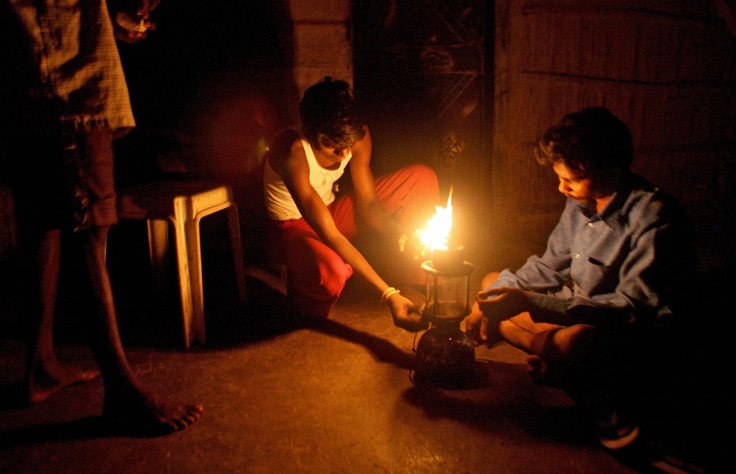 Jessica O. Matthews has a grand vision for the future, a future in which national grids are supplemented by everyday objects. A future in which objects generate electricity, just by moving them around. "The grid cannot scale sustainably," she said.
This future, Matthews said, can help bring power to those who need it most. And a specially designed soccer ball can help make it happen.
Matthews founded Uncharted Play in May 2011. It's aimed at solving the problem of power cuts in developing countries by harnessing the kinetic energy in sports. Matthews was inspired by a visit to relatives in Nigeria: When the power went out, they would resort to dangerous kerosene lamps to keep the lights on. Her cousins just accepted it as part of everyday life.
"I started to see this in a lot of different areas of their lives. This general sense of, "you do what you can do; things are never really gonna work out. Almost a sense of hopelessness," she said.
But there was one place Matthews didn't see this hopelessness: on the pitch. The kids would manage to get a game of soccer going any way they could, even if they didn't have a proper ball. Inspired by the resourcefulness of kids, Matthews sought to teach them that they could apply that same ambition and solve the issues affecting their community.
"Why not address this issue [of electricity] by taking something that people love, taking the most popular sport in the world and giving them more out of it?" she said.
Jump Start
Since its founding, the company has released two products: the "Soccket," a soccer ball, and the "Pulse," a jump rope. Both generate power through kinetic motion. So when kids play soccer, challenge each other to a round of double Dutch or just absentmindedly kick a ball around a bit, they're creating enough power to turn on a small appliance.
The jump rope is the more recent invention. The team wanted a way to engage more kids, ones less interested in kicking a ball around in a big group. The jump rope is also easier to use indoors.
The generator provides excellent power: Thirty minutes to an hour of play can power the company's single-LED lamp for three hours, while the same amount of play can power a three-LED version for one to two hours. Other accessories are planned, but this tech won't be powering entire homes.
Network Future
"It's best to think about it like broadband," Matthews explained. "We could set up giant, inefficient transmitters and push access to everyone at once, but instead we use smaller transmitters and put them in people's homes." Similarly, the generator is designed to fully power a single appliance rather than stretch itself thin. The main drive for Matthews was to move communities away from dangerous, polluting kerosene lamps, and the ball focuses on solving that problem efficiently.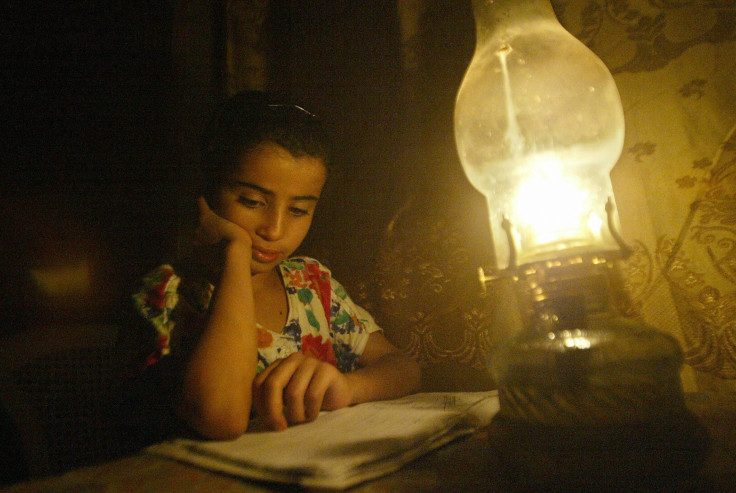 The ball and rope are available for purchase in the U.S., where buying one gives a child in the developing world access to the company's products and specially designed engineering curriculum. The company also partners with corporate sponsors to distribute their products around the world. But in the future, it will shift toward working with third parties to get the company's power-generating technology into other products, rather than make the products themselves.
It's not just sports equipment that could produce this kinetic energy. The technology has the potential to be used in many products, and Matthews questions the need for everything to be powered by a national grid. If your devices are mobile, why should you have to keep constantly rushing to a plug socket? "So for us, we think if we have a mobile thing that needs to be powered, the way we get energy should be mobile and micro," she said.
When asked if the soccer ball will be making an appearance at the next FIFA World Cup, Matthews laughed. "Unlikely," she said. But she doesn't rule out soccer stars playing a big role in the product's promotion, using their popularity to inspire kids to get involved. "I think it's a great way to get a soccer fanatic to basically become a science fanatic as well."
© Copyright IBTimes 2023. All rights reserved.