Elon Musk Flops On COVID Vaccine: 'The Science Is Unequivocal'
Elon Musk has come out in support of the COVID vaccine after months of skepticism about the coronavirus and safety of the shot.
The Tesla CEO made the proclamation that he believed in the "science" of the COVID vaccine in a Twitter post, where he wrote, "To be clear, I do support vaccines in general & covid vaccines specifically."
The automotive billionaire told The New York Times in September 2020 that he and his family would not be getting the COVID vaccine. "I'm not at risk for COVID, nor are my kids," he said.
Musk continued in his tweet on Wednesday by saying, "The science is unequivocal," most likely referring to the data backing up the safety behind the COVID vaccines.
However, Musk did make mention of allergic reactions that can occur with the vaccines, and he calmed fears by saying this is "very rare" and that "this is easily addressed with an EpiPen."
Musk came under fire last month when he openly said on Twitter, "Some debate about the second jab though. Quite a few negative reactions to that."
Both the Pfizer and Moderna vaccines require two doses of the shot spaced weeks apart for full effectiveness against the virus, while the Johnson & Johnson vaccine is a one-dose vaccine for full vaccination.
The Centers for Disease Control and Prevention has said the severe allergic reaction to the COVID vaccine is "rare," with 11.1 cases per 1 million doses for the Pfizer vaccine and 2.5 cases per 1 million doses for the Moderna shot, as reported by The Hill.
Musk contracted COVID-19 in November, where he said at the time that he had symptoms that were similar to a minor cold.
The car genius has been skeptical of the coronavirus pandemic on numerous occasions since the COVID crisis began, saying in 2020 that there would "probably be close to zero new cases in the U.S. by the end of April 2020," the New York Post reported.
The U.S. has over 31 million positive cases of the coronavirus and over 560,000 COVID-19 deaths to date, according to data from Johns Hopkins University.
Musk also fought to keep Tesla's California electric car plant open as nonessential businesses were ordered to close in March during state lockdown orders, calling the mandates "fascist," the Post reported.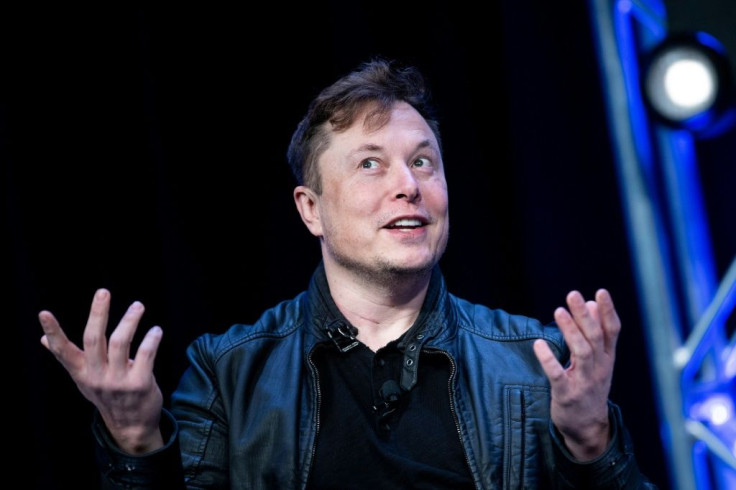 © Copyright IBTimes 2023. All rights reserved.