Elon Musk Says Optimus Robot Can Help Solve US Labor Shortage
KEY POINTS
The robot was unveiled in August 2021
It is designed to take over tasks that are repetitive and risky for humans
Elon Musk explained last month how the robot could help amid population decline
Tesla CEO Elon Musk says the electric vehicle maker's upcoming humanoid robot, Optimus, also known as the Tesla Bot, can help solve labor shortages, particularly the one the U.S. is currently experiencing.
The tech billionaire described the humanoid robot, which was unveiled during Tesla AI Day in August 2021, as the "most important product development we're doing this year" during the company's earnings call Wednesday.
Moreover, he said it might be the solution to the labor shortage the U.S. is facing at the moment.
"The foundation of the economy is labor [and] capital equipment is distilled labor," Musk said.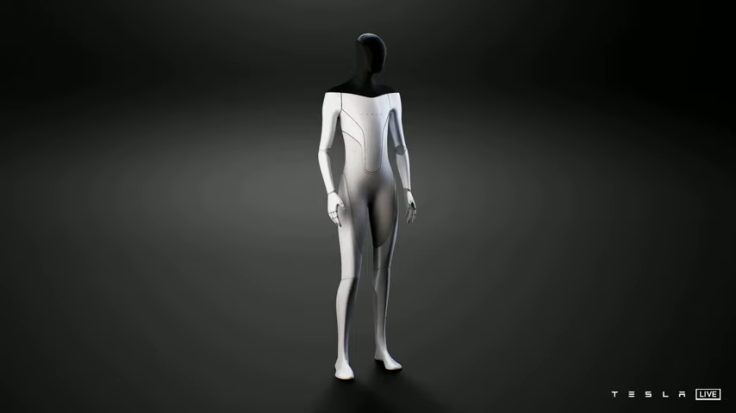 "So what happens if you don't actually have a labor shortage? I'm not sure what an economy even means at that point. That's what Optimus is about. So – very important," he added.
Musk also predicted the robot "has the potential to be more significant than the vehicle business over time."
It can be recalled that during the Wall Street Journal's (WSJ) CEO Council held last month, Musk talked about what the robot could potentially do amid the declining population.
"[The Tesla Bot] has the potential to be a generalized substitute for human labor over time. The foundation of the economy is labor. Capital equipment is essentially distilled labor… The fundamental constraint is labor. There are not enough people. I can't emphasize this enough. There are not enough people. I think one of the biggest risks for civilizations is the low birthrate and the rapidly declining birthrate," he said at that time.
Optimus will most probably work first at Tesla factories. The 5'8," 125-pound machine is designed to take over physical tasks that are repetitive and dangerous for humans. It will house the same AI system that powers Tesla's Autopilot and other driver-assistance technology.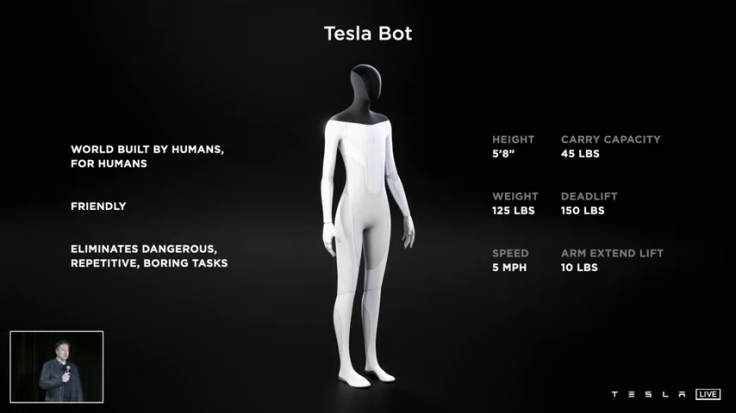 When Musk announced the robot, many were surprised since his company was an electronic vehicle maker.
However, the billionaire later said developing the robot is just a natural progression for Tesla considering that the cars it creates "are like semi-sentient robots on wheels" due to their neural networks and software gadgetry. He added, "it kind of makes sense to put that on to a humanoid form."
© Copyright IBTimes 2022. All rights reserved.
FOLLOW MORE IBT NEWS ON THE BELOW CHANNELS