Elon Musk Teases Tesla Roadster 2020 Never Before Seen Feature
We now know the 2020 Tesla Roadster all-electric battery-powered four-seater sports car will begin leaving the production line in 2021 and not in 2020 as previously claimed by Tesla Inc. CEO Elon Musk.
We also know it will retain some of the specs first Musk let slip during the sports car's unveil in 2017. Among these: sprinting from 0 to 97 km/h (0 to 60 mph) in 1.9 seconds, which is far faster than any street legal production car. There will also be a model with about 10 cold gas thrusters that might allow the car to "fly" in a liberal definition of that word.
Musk said the reason for the delay in the Roadster's production was to allow the new Model Y electric compact crossover utility vehicle to be produced first. The Model Y will likely be assembled at the still unbuilt Tesla Gigafactory in Germany. Tesla only confirmed the selection of Germany last week.
Now, Musk says the 2020 Roadster might have another pleasant surprise on the way -- no remote control key fob. In other words, entry by app.
This intriguing and probable new tech became a social media talking point when one Musk follower, Marques Brownlee, tweeted: "Hey ok random feature idea for you and Franz and the 2020 Roadster team: A little socket near the driver where you can slot the keyfob so it doesn't slide all around the cabin when you drive... the way the Roadster is capable."
To which, Musk replied hours later, "Maybe won't need a key at all."
As with all things Musk, the line between reality and fantasyland is a thin, blurred one. But, based on past experience and tweets, this one about fobless entry might well have a shot at reality.
The simplest tech out there to open a Tesla, activate its lights, alarms and other features will be to use the Tesla car smartphone app. Or a new app.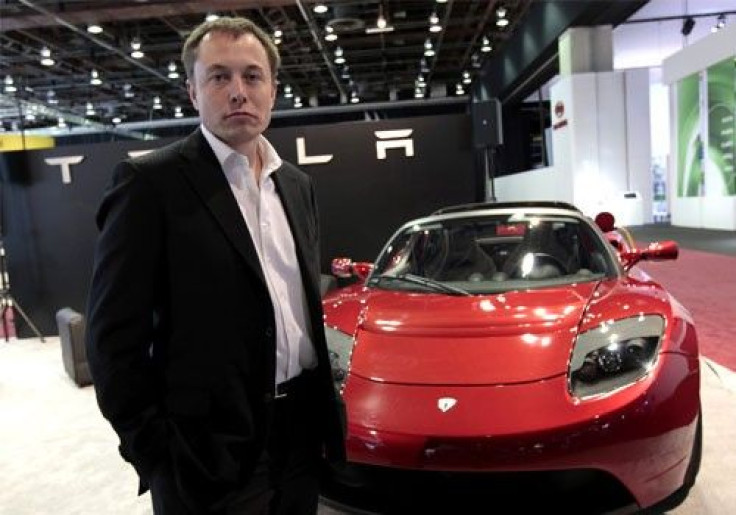 © Copyright IBTimes 2022. All rights reserved.
FOLLOW MORE IBT NEWS ON THE BELOW CHANNELS