Elon Musk And Trump Infrastructure Plan: Tesla CEO Meeting With President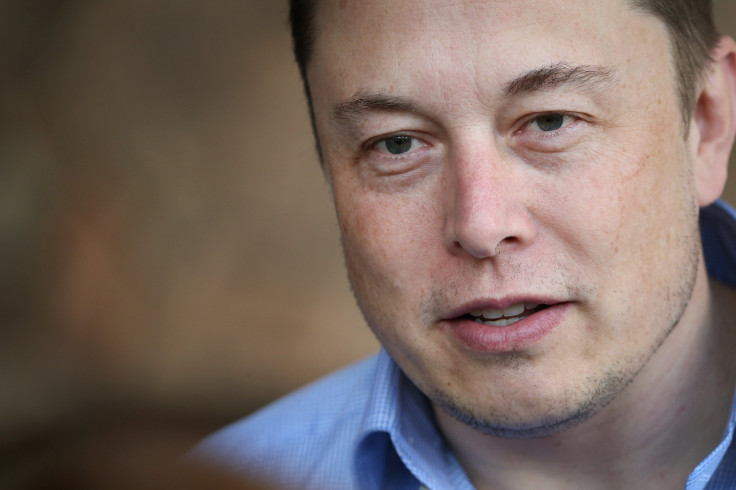 Tesla and SpaceX CEO Elon Musk will meet again with President Donald Trump Wednesday to discuss infrastructure, according to Reuters.
Wednesday's infrastructure meeting should be interesting for Musk, since the CEO said in December he planned to start digging tunnels after he complained about traffic in LA Musk said he wants to dig tunnels for cars and high-speed trains to relieve traffic congestion through "The Boring Co." He recently tweeted a picture of a cap sporting the company's name on Twitter.
Read: Tesla's Elon Musk Suggested Implementing A Tax On Carbon Emissions To Trump, It Didn't Go So Well
Musk, who is on Trump's business advisory council, is meeting with him after facing backlash because of his association to Trump after the travel ban executive order was signed in January. Last month, Musk clarified he would stay on the council although he, and many others in the tech industry, disagreed with the travel ban.
"Advisory councils simply provide advice and attending does not mean that I agree with actions by the Administration," said Musk last month defending his meeting with Trump. "My goals are to accelerate the world's transition to sustainable energy and to help make humanity a multiplanet civilization, a consequence of which will be the creation of hundreds of thousands of jobs and a more inspiring future for all."
Trump's Infrastructure Plan
Last year, Trump promised during his presidential campaign to push a $1-trillion program for America's infrastructure, including rebuilding roads, bridges, airports and other projects. In January, Trump signed an executive order to accelerate environmental reviews and approvals for all infrastructure projects, including U.S. electric grid and telecommunications systems, fixing and upgrading critical port facilities, airports, pipelines, bridges and highways.
Read: Will Robots Take Over? Tesla's Elon Musk Quotes: 4 Predictions About The Future Of Humanity
Last month, Trump pushed his agenda again before congress, telling representatives he will be asking for their approval of a bill for the $1-trillion infrastructure program he promised last year.
The last American Society of Civil Engineers report card gave the U.S. a D+ in infrastructure, and estimated it would take $3.6 trillion to upgrade the nation's infrastructure by 2020.
Trump's pick for Transportation Secretary Elaine Chao and Energy Secretary Rick Perry will also be in the meeting.
Other business leaders, including developer Richard LeFrak, chief executive officer of LeFrak, Vornado Realty Trust CEO Steve Roth, Apollo Global Management co-founder Josh Harris, General Atlantic CEO Bill Ford, McKinsey & Co partner Tyler Duvall and Lynn Scarlett, from the Nature Conservancy White House official told Reuters.
© Copyright IBTimes 2022. All rights reserved.
FOLLOW MORE IBT NEWS ON THE BELOW CHANNELS