Elon Musk Twitter Purchase Update: Sale Passes Anti-Trust Hurdle, Here's What's Next
Twitter (TWTR) announced early Friday that Tesla (TSLA) CEO and SpaceX founder Elon Musk's offer to purchase the popular social media platform passed an important anti-trust hurdle.
Thursday at 11:59 p.m. ET marked the expiration of the waiting period of the Hart-Scott-Rodino Antitrust Improvements Act (HSR) of 1976. HSR gives the Federal Trade Commission and the Justice Department 30 days to review any potential anti-trust violations regarding a potential transaction.
Anti-trust regulators can no longer block Musk's $44 billion, or $54.20 per share, acquisition of Twitter. The expiration of the HSR waiting period "was a condition to the closing of the pending transaction," the company said.
However, the transaction is still subject to any "remaining customary closing conditions." These include approval from Twitter stockholders and "receipt of remaining applicable regulatory approvals."
Still, Musk's purchase still has many hurdles to overcome. U.S. regulators are looking into his rapid buying of the social media platform's stock ahead of the purchase offer. The platform's shareholders also sued the world's richest man, who has a net worth of $218.1 billion, accusing him of erratic behavior that caused Twitter's stock to plummet after the purchase offer announcement.
Musk also has his own conditions before the sale can move forward. He raised concerns about the number of bot accounts on Twitter's platform. Until he could get a hold of the number of fake accounts on the platform, he said the deal was on hold. He later said he remains committed to the acquisition, as has Twitter.
Still, MarketWatch reports many analysts wonder whether the deal will actually go through. Considering recent trouble with Tesla's stock, Musk could renegotiate or scrap the deal completely.
With news of the announcement, Twitter's stock rose to $40.13, up by 22 cents or 0.56% as of 10:41 am ET. Tesla's stock, however, dropped to $715.30, down $59.70 or 7.70%, at around the same time.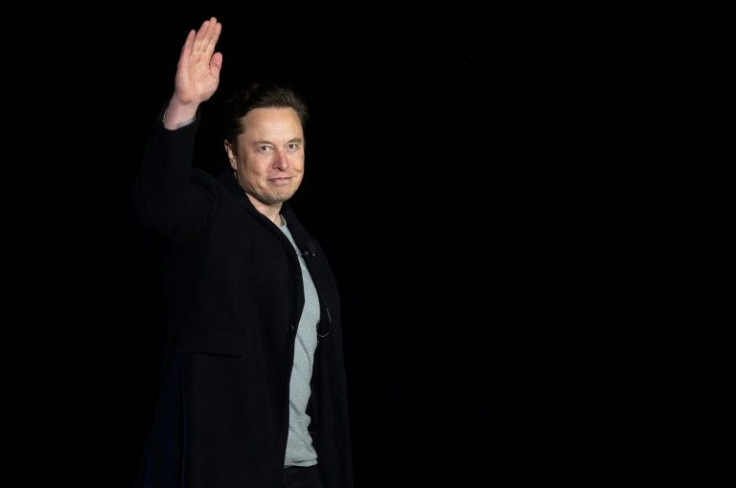 © Copyright IBTimes 2023. All rights reserved.