Emerging Economies Like India, Brazil, Turkey Will Suffer When The Federal Reserve Decides To Reduce Its $85B-Per-Month Bond Buying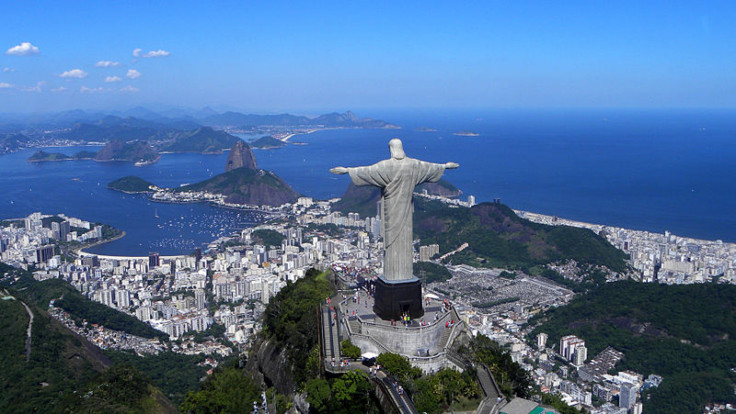 Five of the biggest emerging economies are waiting patiently for the U.S. Federal Reserve to decide when it will actually reduce its monthly purchases of bonds to stimulate the economy. While the so-called tapering, expected within the next few months, will bring some much-needed normality for the American economy, it may have very serious consequences for other economies.
Morgan Stanley calls the most vulnerable economies the "Fragile Five." Indonesia, South Africa, Brazil, Turkey and India will be most at risk when Fed chairman Bernanke makes the inevitable announcement that the U.S. central bank is going to slow down its balance-sheet expansion, the investment bank says.
All five rely heavily on external financing, meaning they have large current account deficits, the best measure of the trade gap.
The problem for them is that once tapering begins, U.S. interest rates will rise, diverting funds that had been flowing to those five economies. India has already put in place new rules that would mean that foreign banks operating in the country would be unable to take capital out of the country. This may put off future foreign investment from large Western banks, and so far, it has done little to ease the Indian economy.
In addition, all five countries will hold elections in the next year, meaning political uncertainty could further trouble the markets and potential investors.
Emerging countries have known this moment would be coming for many years, so it shouldn't be a surprise for any of them. Unlike other crises where money was withdrawn quickly there has been no immediate pullout from the economies, even though most are still feeling the economic pressure of a slow withdrawal.
People are unsure of when the tapering will begin, although it's widely expected that Bernanke will announce it before stepping down as Federal Reserve chair in January.
© Copyright IBTimes 2023. All rights reserved.