Emirates Airline To Stop Flying Over Iraq In Wake of MH17 Disaster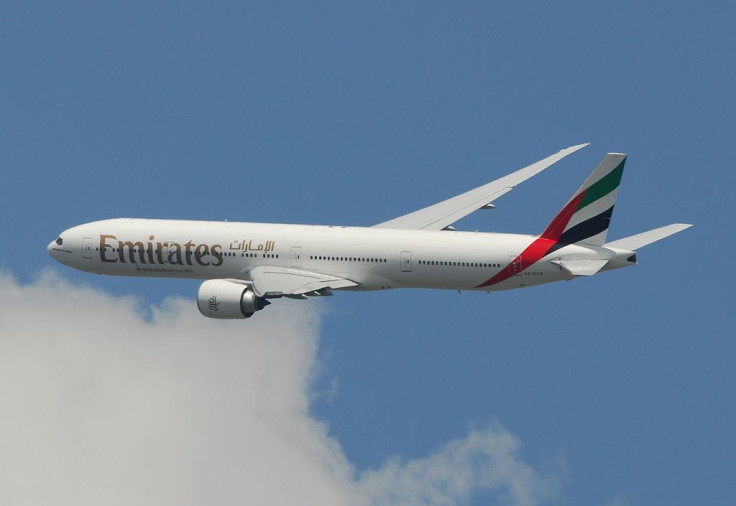 Emirates, the largest airline in the Middle East, will no longer fly its planes over Iraq, the company announced Monday.
The Dubai-based airline's decision, which comes in the wake of the shooting down of a Malaysia Airlines plane over Ukraine earlier this month, was prompted by concerns that Islamic militants on the ground possess technology that could strike a commercial airliner.
The United States is investigating whether Islamic State militants have acquired weapons from Syria capable of shooting down airliners flying at an altitude of 30,000 feet or higher.
Emirates CEO Tim Clark told The Times the airline would re-route its planes along other flight paths within the next week or so.
"The horrors that [MH17] created was a kick in the solar plexus for all of us," he said. "We have to do something. We have to take the bull by the horns."
Emirates currently operates about 50 flights a day that travel over Iraq -- the most of any airline, the Daily Mail reports. New flight paths for routes between Europe and the Middle East will likely go over Saudi Arabia, the Red Sea, Egypt or Iran and could add up to 45 minutes of flight time.
"That is the kind of thing that will demonstrate to the public that we take this extremely seriously and that is exactly what we are doing," said Clark.
Other airlines, including carriers that routinely fly over Iraq such as Qatar Airways, Etihad and others, have not announced changes to their flight paths, but Clark said they likely will follow suit.
The International Civil Aviation Organization, a United Nations body, will hold a high-level industry meeting Tuesday in Montreal to discuss ways to reduce the risks of flying over conflict regions.
© Copyright IBTimes 2023. All rights reserved.