Emojis Coming To iPhones Next Year Include White Heart, Flamingo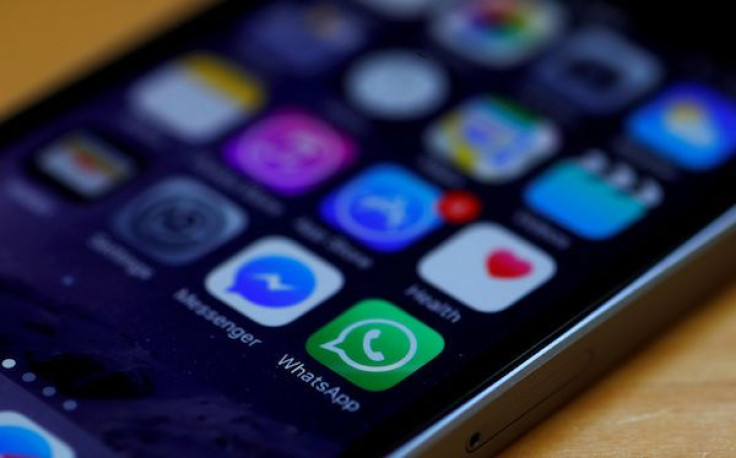 Apple is only expected to introduce iOS 12 at next week's WWDC 2018 event, but the emojis that are coming to iPhones through iOS 13 next year have already been leaked.
Emojipedia listed some of the new emojis that are arriving to iOS devices in 2019 in a blog post published Friday. According to the site, headlining the list of 2019 emojis are the White Heart and Flamingo — two emojis that are requested by a lot of users for this year.
Aside from the White Heart and Flamingo, a Diving Mask, Waffle, Axe, Diya Lamp and Hindu Temple are the other emojis that could come with the next Unicode release, which is planned for March 2019. The other five emojis are just candidates for now, so they are not yet part of the official lineup.
Emojipedia previously revealed the other characters that are also rumored for the Unicode 12 lineup. They include Yawning Face, Ballet Shoes, Sloth, Butter, Ringed Planet and Stethoscope. All of them are still candidates, so it's not certain if they are indeed debuting next year.
For this year, Unicode 11 is set to launch alongside the iOS 12 update in the fall. They are also expected to roll out to social media companies over the summer. Unicode 11 is said to contain a total of 66 new emojis and they are all listed below:
Smiling Face with 3 Hearts
Hot Face
Cold Face
Partying Face
Woozy Face
Pleading Face
Superhero
Supervillain
Leg
Foot
Bone
Tooth
Goggles
Lab Coat
Hiking Boot
Flat Show
Raccoon
Llama
Hippopotamus
Kangaroo
Badger
Swan
Peacock
Parrot
Lobster
Mosquito
Microbe
Mango
Leafy Green
Bagel
Salt
Moon Cake
Cupcake
Compass
Brick
Skateboard
Luggage
Firecracker
Red Gift Enveloper
Softball
Flying Disc
Lacrosse
Nazar Amulet
Jigsaw
Teddy Bear
Abacus
Receipt
Toolbox
Magnet
Test Tube
Petri Dish
DNA
Fire Extinguisher
Lotion Bottle
Thread
Yarn
Safety Pin
Broom
Basket
Roll of Toilet Paper
Soap
Sponge
Emoji Component Red Hair
Emoji Component Curly Hair
Emoji Component Bald
Emoji Component White Hair
The new Unicode 11 emojis are coming to Twitter, EmojiOne, Facebook and Microsoft this summer. They are then expected to come to Google and Apple services sometime between September and December of this year, before heading to Samsung's platform early next year. It isn't known yet when the new emojis are making their way to WhatsApp.
© Copyright IBTimes 2023. All rights reserved.