End Racial Profiling Act 2015: Democratic US Lawmakers Re-Introduce Minority Protections Bill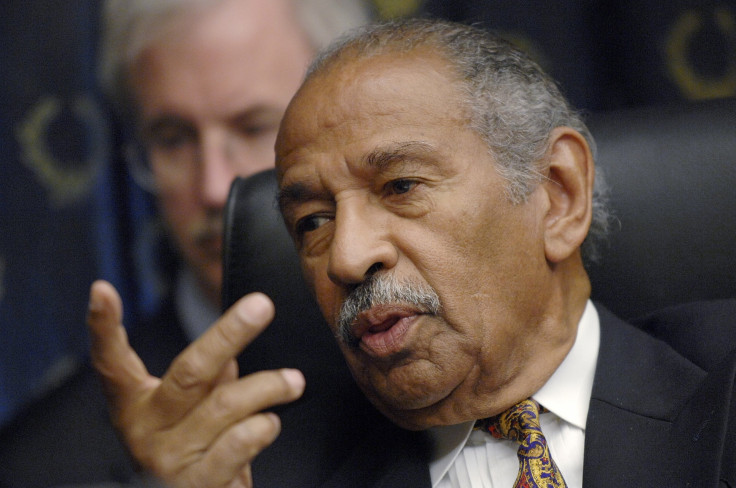 Democratic lawmakers are making yet another attempt to pass legislation against racial profiling in local law enforcement. On Wednesday, Rep. John Conyers, D-Mich., and Sen. Ben Cardin, D-Md., announced they would re-introduce the End Racial Profiling Act for at least the third time in the last three sessions of Congress. Previous bills have failed to get hearings or clear the Senate and House committees with law enforcement oversight.
The latest measure, coming as tensions rise between police and communities of color amid a wave of police killings of black men, would stop police officers from racially profiling African-Americans and Latinos, as well as Muslims, Sikhs and other minority groups that have long complained of targeting by law enforcement. Last year, the Department of Justice expanded policies that protect racial and religious minorities from profiling by federal law enforcement agencies.
The DOJ rules don't apply to state, county and local law enforcement; the proposed law would expand on them by requiring states to certify their compliance with policies discouraging racial profiling. The announcement by Cardin and Conyers was welcomed Wednesday by civil rights leaders and activists.
"Racial profiling robs people of their dignity, undermines the integrity of our criminal justice system and instills fear and distrust among members of targeted communities," Wade Henderson, president and CEO of the Leadership Conference on Civil and Human Rights, said in a statement.
Studies have shown how generally ineffective and counter-productive racial profiling has been as a law enforcement tool, Henderson said. Officers can become overly distracted by racial stereotypes and overlook individuals posing serious threats to public security, he said. But despite the evidence of its ineffectiveness, racial profiling expanded after the Sept. 11 terrorist attacks in New York and Washington, D.C., in the guise of counterterrorism and immigration enforcement.
Senate and House versions of the law were introduced one day after the "March 2 Justice," a group of activists against racial profiling and police brutality who walked 250 miles from New York to the U.S. Capitol, arrived in Washington. The group met Wednesday with members of Congress to urge passage of the racial profiling ban.
© Copyright IBTimes 2023. All rights reserved.