EPA Pulls Climate Change Scientists From Rhode Island Conference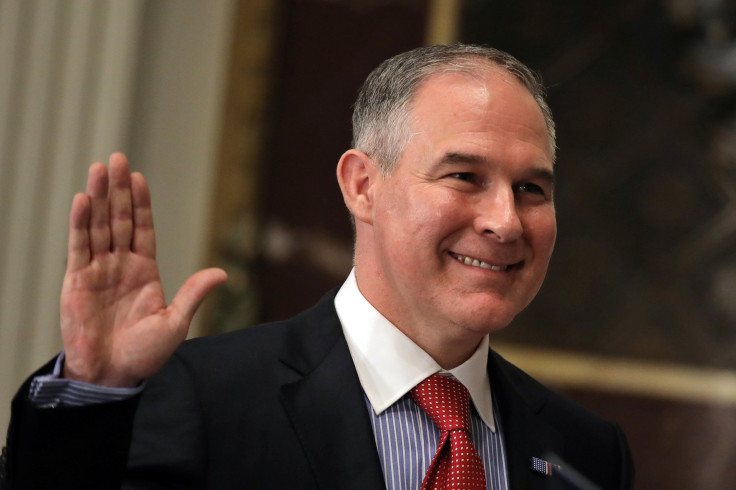 Scientists who work for the Environmental Protection Agency were scheduled to be at a presentation about their latest work from the Narragansett Bay Estuary Program at a conference in Rhode Island Monday. But when Monday arrived, the scientists who had been involved in some of the research that was scheduled for presentation simply weren't there.
That's because a decision was made on Friday afternoon to cancel their participation, The New York Times reported Monday.
The EPA researchers who were told not to attend the conference contributed to the report that the Program was releasing and discussing Monday at the conference. That report is about the bay itself, and one of the key findings is that, "Climate change is affecting air and water temperatures, precipitation, sea level, and fish in the Narragansett Bay region."
The scientists were going to discuss the future of the Bay, trends and climate change. In addition to those scientists and researchers who were scheduled to speak, EPA employees are credited throughout the "acknowledgements" section of the report as well as a note stating that the work was funded thanks to grants awarded by the EPA.
On Friday, the director of the program got a call from an EPA official who informed him that the three scientists who had been scheduled to speak at the event would no longer be allowed to speak, the Times reported. This was also confirmed in a statement to the Times from the EPA's spokesman John Konkus.
But the program director for the Narragansett Bay Estuary Program told the Times that he wasn't given a clear reason for the change in the presentation plans. The decision reportedly came after two employees from EPA headquarters in Washington, D.C. had reviewed the work the lab had done, reported the Times.
The move to possibly disaffiliate EPA scientists with the research about the Bay and mentions of climate change would match other efforts the agency has taken to take emphasis off of climate change. Not only has the EPA's website been edited to include few mentions of climate change, the agency's administrator, Scott Pruitt has committed to repealing legislation aimed at clean water and air rules. Pruitt also has denied the link between carbon dioxide emissions and human activity while asserting that there needs to be more debate for there to be a final decision on whether climate change cause have adverse impacts on humans.
All of this has happened under President Trump who withdrew the United States from the Paris Climate Agreement in June and has called global warming a " hoax " in the past. The decision to pull EPA scientists from the presentation roster could be the next attempt at quieting chatter around climate change in EPA.
© Copyright IBTimes 2023. All rights reserved.