Essential Phone To Get A Headphone Jack Accessory, Android Oreo Update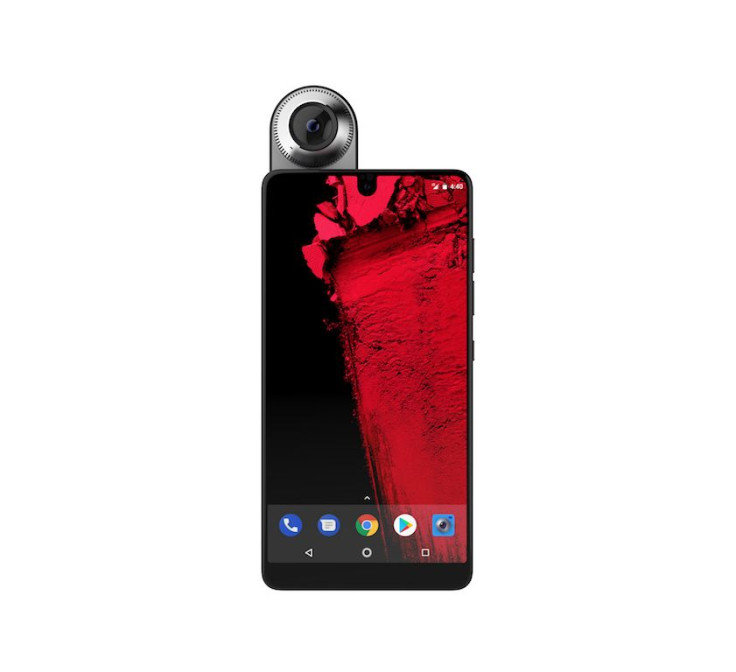 Andy Rubin and other officials at Essential held a Reddit AMA (Ask Me Anything) session yesterday. The company revealed that the Essential Phone will be getting a 3.5mm headphone jack accessory and that it will receive the Android 8.0 Oreo update soon.
The Essential Phone is one of the latest flagship smartphones in the market that doesn't feature the 3.5mm headphone jack. Smartphone makers are slowly phasing out the legacy port in favor of the latest USB Type-C standard. Some companies, like Apple, are also trying to push consumers to start using wireless headphones.
When asked about a new 3.5mm headphone port accessory, the company revealed plans for new Click Connector accessories. "The first available should be the charging dock. We are also actively developing a high end audio accessory to support a 3.5mm jack," an official said during the Reddit AMA. "We are continuing to look at supporting ideas, like cameras."
This is probably the same magnetic accessory that Rubin teased last month. He described it as a gadget that can feed high-quality audio from the phone. The company is promising to release a total of six magnetic accessories for the Essential Phone, which includes the new 360-degree camera.
As for the aforementioned charging dock, Essential actually briefly showed it off back in June when it first announced its smartphone, according to Phone Arena. The company said during the Reddit AMA that the Essential Phone charging dock will be "out shortly." The final prototype build is said to arrive this month and the company plans to put it through reliability testing first before making it available for purchase.
Essential also explained the reasoning behind the removal of the 3.5mm headphone jack even when some users still considered it an "essential" feature. The company explained that headphone jacks are "pretty big components" and that they aren't really great for the smartphones with an all-screen design.
"We studied it very seriously, but fitting a headphone jack into our Phone required tradeoffs we were uncomfortable with," a company official explained. "We'd have grow a huge 'chin' in the display and reduce the battery capacity by 10%, or we'd need a huge headphone bump!"
"We decided it was more important to have a beautiful full-screen display in a thin device with solid battery life. Then we made sure we to build ya'll a high-quality DAC in a tiny adapter that can elegantly live on your headphones."
The Essential Phone already ships with the USB-C to 3.5mm headphone port adapter in the box so users can continue using their regular wired audio accessories. It looks like users will have to wait a little bit longer before a more refined solution is provided by Essential.
The Essential Phone arrived late last month running Android Nougat. This might have been disappointing for those expecting Android Oreo straight out of the box, but at least they don't have to wait long for an upgrade. Essential's VP of software, Rebecca Zavin, confirmed during the Reddit AMA that the Essential Phone will be updated to Android Oreo "in the next month or two."
© Copyright IBTimes 2022. All rights reserved.
FOLLOW MORE IBT NEWS ON THE BELOW CHANNELS