Andy Rubin Confirms 2 Essential Phone Magnetic Accessories Are In Development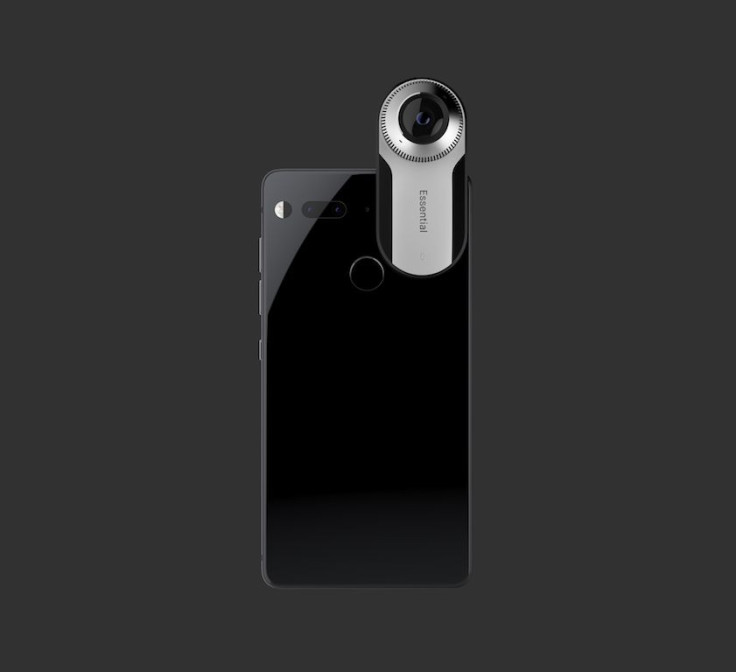 Andy Rubin's Essential Phone is semi-modular thanks to its two magnetic pins on its back. Right now, the only accessory confirmed for the Essential PH-1 is a 360-degree camera. However, Rubin has confirmed that his company is currently working on two more accessories.
In an interview with Bloomberg, Rubin confirmed that that Essential Phone will have two more magnetic accessories on the way. The first one is described as a gadget that can feed high-quality audio from the phone into a car's stereo. This accessory will work while the Essential Phone is being charged on its main USB Type-C port.
The second accessory that's also currently in development is described as "the world's smallest 3D laser scanner." Although this device sounds very interesting, Rubin declined to comment what the laser scanner is for. However, Bloomberg's report suggests that the 3D laser might be used for self-driving cars to measure the distance between objects.
The Essential Phone will have a total of six magnetic accessories, and four of them have already been confirmed. Essential Products Inc. previously confirmed that the Essential PH-1 would have a magnetic charging dock, as pointed out by Phone Arena.
The 360-degree camera hasn't made its way to consumers yet, but it's already being sold separately for $199 or bundled with the Essential PH-1 for $749. The Essential PH-1 is currently available to order from the company's website for $699.
There are already a few demos of the what the Essential Phone's 360-degree camera can do, but that won't really matter until consumers get to try it out for themselves. This new approach at a modular phone isn't entirely new, but it does look like it's more feasible than what other phone makers are implementing.
This is a bit reminiscent of Motorola's Moto Mods for its Moto Z phones, but that required attaching an accessory that covers the entirety of the phone's back. The solution on the Essential Phone appears to be more convenient, but it doesn't really guarantee success.
The Essential Phone has already made its way to reviewers, and it looks like it has received mostly favorable reviews. The device has been praised for its premium build, unique design and the use of stock Android software. What the phone lacked however was a more robust Camera app with manual controls and optical image stabilization.
With the Essential Phone already on its way to consumers, it will be a matter of time before users can definitely see how well it performs. The device's semi-modular design still has a lot to prove, and Rubin's company is hard at work to deliver.
"Our 100-person team is made up of people who believe in putting the best experience for you above all else," Rubin said in a blog post from last week. "That's why we're working around the clock to create products designed to fit your life—never the other way around—with the spirit of American innovation and craftsmanship imbued in every part we design."
© Copyright IBTimes 2022. All rights reserved.
FOLLOW MORE IBT NEWS ON THE BELOW CHANNELS