Ethereum Miners Break Descending Revenue Trend, Rake In About $1.3B In March
KEY POINTS
Ethereum miners made more revenue than Bitcoin miners in March 2022
Ethereum was trading up 0.35% at $3,517.51
Ethereum mining revenue recovered after a declining trend since November 2021
Ethereum miners managed to break the descending revenue trend when they made a total of $1.29 billion in revenue in March, an increase of 7.2 % from February.
After several months of declining revenue, which started in November 2021, Ethereum miners increased the total revenue they made for this month, according to data from TheBlock.
Almost all of the revenue in March came from block subsidy or is the amount of new crypto minted in each block. Transaction fees contributed less than $100 million (78.27 million), which is the result of EIP-1559 taking effect following the upgrade called London rolled out in August 2021.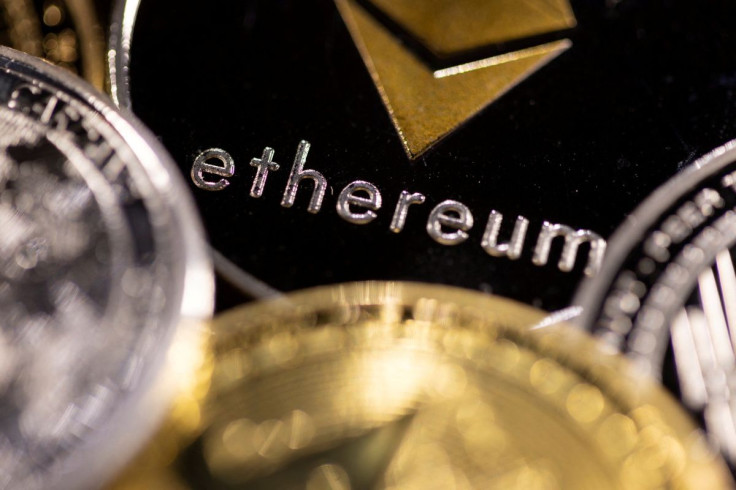 To provide context, the Ethereum Improvement Proposal (EIP) 1559 aims to change the way transaction fees are estimated. While the old gas fee computation depended on how much users are willing to pay to have miners pick up their transactions, the new upgrade uses an automated bidding system with a set fee amount that wavers based on the network congestion.
There is a considerable 5.9% decrease in transaction fees in March. Uncle Rewards, on the other hand, contributed $58.23 million to the total March revenue. Essentially, Uncle Reward is the term used to pay miners when they create Ommer blocks in the Ethereum system.
An Ommer block or Uncle block is created when two or more miners create blocks at almost the same time. The data also revealed that Ethereum miners generated about 1.08 times more revenue than Bitcoin miners in March.
Ethereum is expected to transition from a proof of work-based consensus protocol to proof of stake or PoS. This means graphic card miners will be no longer be useful in adding blocks to the blockchain.
When this happens, Ethereum miners will have to use their equipment to mine other profitable coins. Unfortunately, those coins are a lot smaller than Ethereum in terms of profitability.
Some Ethereum miners might also abandon mining totally and resell their graphics card, which in turn will flood the market with used chips. The team has not yet revealed the definitive date of the transition but it is anticipated to take place sometime this year.
Ethereum was trading up 0.35% at $3,517.51 with a 24-hour volume of $17,197,353,982 at 2:59 a.m. ET on April 5, based on data from CoinMarketCap.
© Copyright IBTimes 2023. All rights reserved.