Musk's 9.2% Stake In Twitter Triggers Speculation On Dogecoin Socmed Integration, Tipping Jar Feature
KEY POINTS
Elon Musk now owns almost 9.2% stake in Twitter
The news sent Twitter shares surging
It also excited Dogecoin holders
Analysts predict what Musk's plans would be
Tesla CEO Elon Musk acquired a 9.2% stake in Twitter, triggering speculations about possible Dogecoin integration in the social media platform as well as other Doge-centered developments like adding Dogecoin Wallet support to Tipping Feature on the micro-blogging site.
Twitter disclosed in an SEC filing Monday Musk's acquisition of a 9.2% stake in the company, which follows the tech billionaire's accusation that the social media outlet failed to adhere to free-speech principles.
While it was not revealed how much the Tesla CEO paid for the shares, his stake was worth $2.9 billion based on Twitter's Friday close and around $3.5 billion after the stock zoomed early Monday. He is now the largest shareholder in Twitter.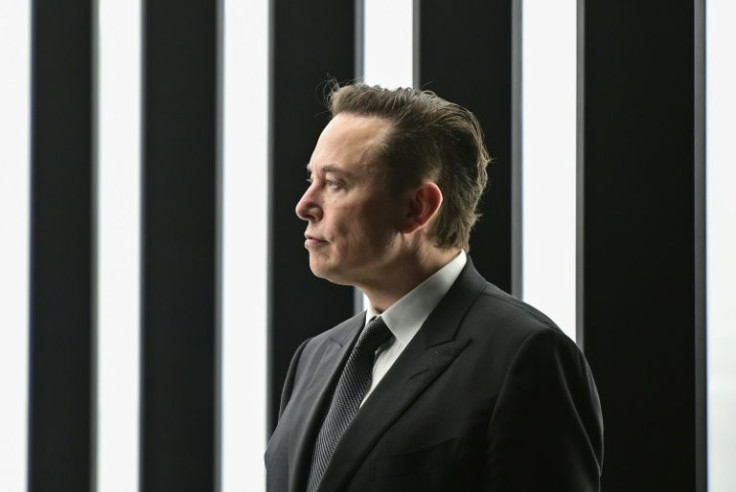 After the news broke, Chinese crypto enthusiast Colin Wu reminded Twitter users that Musk had earlier mentioned supporting Dogecoin's integration on the micro-blogging site.
Another possible feature that Musk would support and probably help push is the integration of Doge Tip Jar with Twitter.
Dogecoin co-founder Billy Markus started the hashtag DogeTwitterTipJar after Twitter added Ethereum to its tipping jar in February.
A petition titled "Add Dogecoin Wallet Support to Tipping Feature on Twitter" has more than 8,000 signatures as of press time and fans hope that Musk's owning a bigger slice of the micro-blogging site will make this possible.
Industry watchers believe that Musk, a prolific tweeter, is planning to have an active role in how the platform is run and do not think the Tesla CEO will remain a passive investor.
The SEC filing did not disclose the purpose of the purchase but the tech billionaire has been a high-profile critic of Twitter policies.
Last month, he mentioned giving "serious thought" to creating a new social media platform. Analysts offered predictions on what Musk intended to do.
"I think he intends to go active and force change at Twitter," noted Wedbush Securities tech analyst Dan Ives.
"This is a shot across the bow at Twitter's board and management team to start discussions," Ives added.
CFRA Research analyst Angelo Zino wrote in a note that "Musk's actual investment is a very small percentage of his wealth and an all-out buyout should not be ruled out."
Great Hill Capital LLC managing member Thomas Hayes said on Monday that Musk's stake in Twitter is a strong reminder.
"It does send a message to Twitter ... having a meaningful stake in the company will keep them on their toes because that passive stake could very quickly become an active stake," the executive said.
© Copyright IBTimes 2023. All rights reserved.