Beware: Fake Musk, Jack Dorsey, Cathie Wood Cryptocurrency Giveaway Livestreams Rife On YouTube
KEY POINTS
Malicious actors are back using an old scheme on YouTube
Scammers target unsuspecting investors with fake giveaways
They use crypto heavyweights in their campaign to give credence to their claims
Live video streams supposedly featuring Tesla CEO Elon Musk, Ark Invest CEO Cathie Wood and Twitter founder Jack Dorsey, with tempting get-rich messages, are popping up frequently on YouTube but, what many of those who watch it do not know is, it is a cryptocurrency scam. One that malicious actors use as a front to steal digital tokens from unsuspecting viewers.
For instance, one YouTube video, with the title "Elon Musk & Cathie Wood - cryptocurrency interview 2022" and by a channel that calls itself Ark Invest, had 55,000 likes and was being watched live by 4,639 people as of press time. But it also prominently shows a link to a website that features fake Bitcoin and Ethereum giveaways.
It is a simple old trick and there are lot of red flags in the video. But it still tricks many unsuspecting viewers.
One such video says: "We believe that BTC & ETH will make the world more fair. To speed up the process of mass odoption, we decided to run 5,000 BTC and 50,000 ETH giveaway to all crypto holders! Hurry up!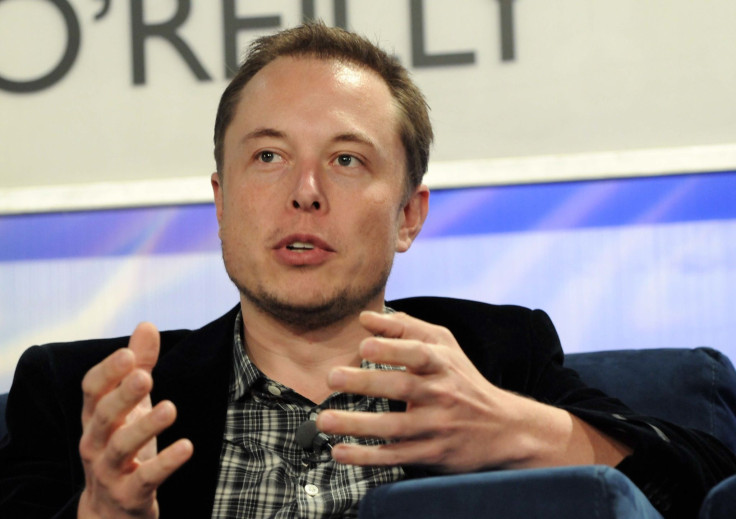 Another video offers that those who would like to participate simply need to send "from 0.5 BTC to 500 BTC to the contribution address and we will immediately send you back 1 BTC to 1000 BTC (x2) to the address you sent it from." Again a very old scam but the supposed presence of the crypto heavyweights tend to make many viewers think the offer could be real.
The still images in the videos featuring the messages have several errors, with the scammers not even bothered to fix typos and misspellings. Also, the video featured in the live stream is not new but was recorded from an original talk in July 2021, which showcased Musk, Dorsey and Wood.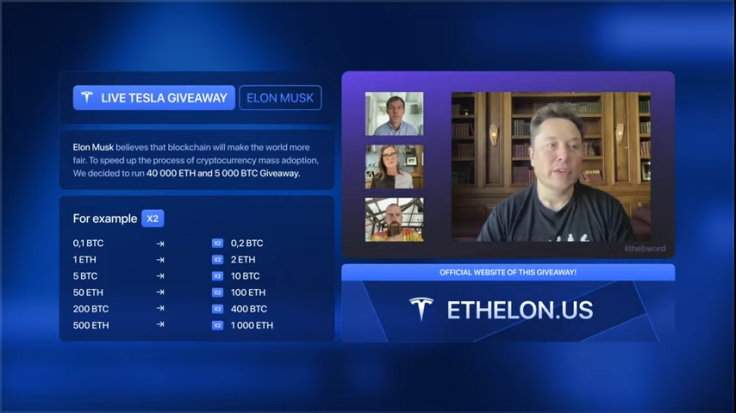 The original video was launched as part of an initiative to educate institutions about cryptocurrency. This is just an example of multiple such videos on YouTube.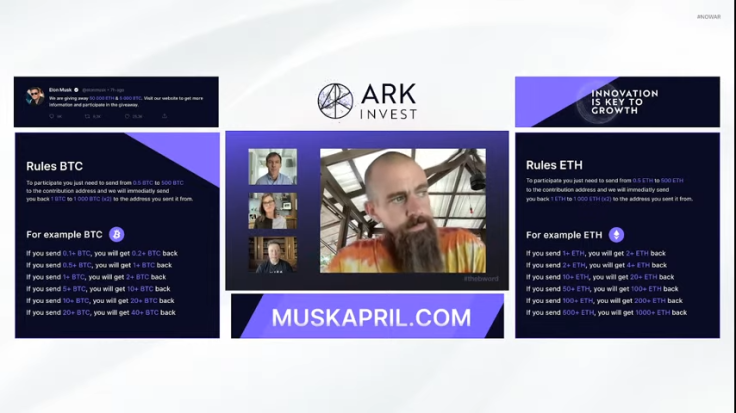 Interestingly, one of the Bitcoin and Ethereum wallets shared by the fake giveaway page has collected almost $30,500. It is worth noting that giveaway scams like these videos are not new and have been widespread on YouTube since 2020.
Most of these are hacked YouTube accounts and scammers use these to create a fake live event with famous people like Elon Musk, Jack Dorsey, Bill Gates, Mark Zuckerberg and others, to promote Bitcoin or crypto giveaway scams. They manage to fetch millions of views.
These scams are not new, and YouTube has struggled to curtail them. Infosecurity magazine reported in November last year that live crypto scams made $9 million on Youtube in October of that year alone.
Bitcoin was trading down 0.47% at $46,061.98 with a 24-hour volume of $27,071,620,878 while Ethereum was trading up 0.63% at $3,494.68 with a 24-hour volume of $15,517,510,274 as of 1:14 a.m. ET on April 4, according to the data from CoinMarketCap.
© Copyright IBTimes 2022. All rights reserved.
FOLLOW MORE IBT NEWS ON THE BELOW CHANNELS