EU Refugee Crisis: How Will European Countries Pay For The Influx Of Thousands Of People?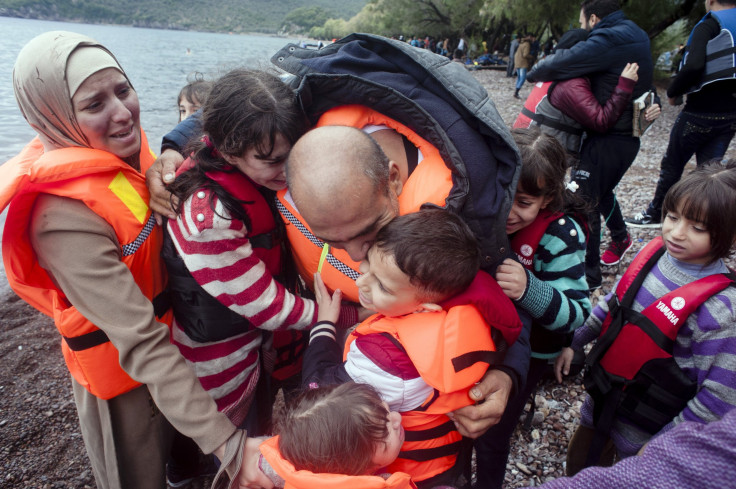 As refugees from the Middle East and North Africa continued Wednesday making dangerous sea crossings into Europe, EU officials were meeting in Brussels deliberating over increased emergency funding to cope with the influx of people that has overwhelmed the continent. While some countries have already proposed how to pay for all the refugees they will ultimately take in, the crisis comes at a time when many states are still trying to dig themselves out from deep economic problems, such as high youth unemployment rates. After Hungary, Romania, Slovakia and the Czech Republic all voted Tuesday against a plan to distribute refugees among EU member nations, there was a concern among Central and Eastern European states about being disproportionately financially affected by the dire situation.
"This has created crises for countries," said Elizabeth Collett, director of the Migration Policy Institute Europe, noting that in 2014 when the Swedish government tried to adjust its budget to address asylum needs, it was blocked by far-right groups. "It's difficult to find money for immediate response, but it's something we have to recognize isn't going to be a short-term financial challenge."
Refugees have fled conflict-ridden and repressive states including Syria, Afghanistan, Iraq and Eritrea, with more than 442,000 arriving across the Mediterranean so far this year, according to the United Nations.
"In the short term, funding could be made available from EU funds, but we asked the national leaders to meet this … with national funds," Martin Schulz, president of the European Parliament, said Wednesday.
A lack of unity among EU states has created an East-West divide as the newer members of the EU worry that their weaker, lower-skill economies would be harder hit by accepting refugees. Central and Eastern European states have been slow to put forth alternative proposals on how to distribute refugees and pay for the crisis. Croatia's high youth unemployment, for example, underscores the worries many states have about refugees' potentially taking jobs from citizens in countries that are struggling.
Germany has already budgeted approximately $6.6 billion this year to cope with the crisis and the 800,000 refugees it expects to take in. Finland has proposed raising taxes on its highest earners, and Hungary has proposed that all EU members contribute an additional 1 percent to the budget.
"In the long-term, something will have to give," said Amelia Constant, program director of migration at IZA, an independent research center based in Bonn, Germany. "The localities will not be able to cover everything."
Many local governments have been struggling to meet the demands of sheltering refugees and integrating them into daily life, while federal governments are still trying to rearrange their budgets and come up with longer-term plans.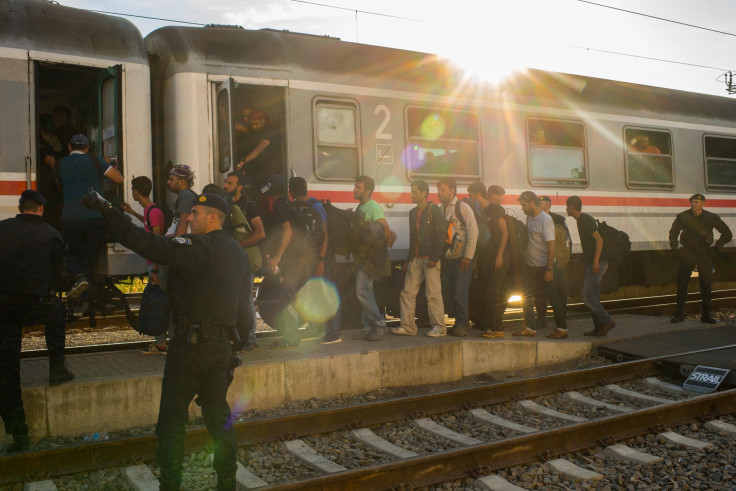 To deal with the steady stream of refugees, EU members should increase their payments to the EU budget by 1 percent while also cutting spending by 1 percent, Hungary Prime Minister Viktor Orban proposed Wednesday. "We should repeat this as many times as necessary to have the amount of money that we need to handle the crisis," he said.
The Finnish government has proposed increasing capital gains taxes on the country's highest earners to help the Nordic state deal with a tenfold increase in refugees this year. Taxes would increase by 1 percentage point, and residents who earned more than 81,000 a year would have to pay what is being called a solidarity tax to support the influx. As of Aug. 31, Finland had received more than 7,000 applications for asylum, according to the Finnish Immigration Service.
"It would be a riot -- nobody would accept that," Constant said of governments raising taxes across Europe. "Eventually in the long-term, there may be changes in taxes," she said, but those changes would be likely be wrapped into other items. Doing so could prevent a narrative from far-right groups that refugees will not contribute to the societies where they settle. However, a major question for countries will be how much governments want to spend on refugees.
For the short term, European Commission President Jean-Claude Juncker announced Wednesday an increase in funding to help the EU cope with the crisis.
"We have almost doubled the resources to tackle the refugee crisis -- from €4.6 billion [$5.1 billion] to € 9.5 billion [$10.6 billion]," Juncker said. He listed several other funding measures, including 100 million euros for emergency assistance to the EU states that have been hit hardest by the refugee crisis, 600 million euros in 2016 to support EU agencies dealing with the crisis, 200 million euros for the World Food Program this year and 300 million for humanitarian aid in 2016.
With many different budgets, funding could come from different sources in the EU but would still likely need approval from the parliament. "What's happening now is an effort to look holistically to see how funds can be used. Where can we find pockets of money?" Collett asked.
Juncker said an additional 1 billion euros would be provided for Turkey, which has shouldered a large population of refugees in the region, and 700 million euros for Serbia and Macedonia.
"There will be a lot of going back and forth, but I'm hopeful it will be approved," Constant said, referencing the proposals put forth by Juncker.
Even so, experts worry that politicians and individual states are not realistically predicting the possible length and long-term costs of the crisis.
"We are still underestimating the level and duration of investment that will need to manage the displacement caused by the Syria crisis," Collett said.
© Copyright IBTimes 2023. All rights reserved.
FOLLOW MORE IBT NEWS ON THE BELOW CHANNELS