Refugee Crisis In Croatia: Youth Unemployment Soars Amid Thousands Entering Country's Borders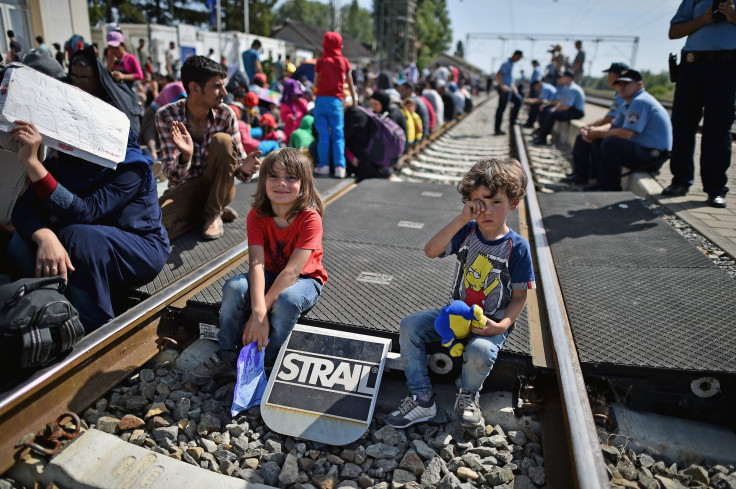 When the Croatian government changed its stance Thursday on accepting refugees into the country and stopped allowing a corridor for safe passage through its borders, it left many people stuck in a strange limbo in a country with a high youth unemployment rate and an economy that has struggled to keep pace with other, stronger European Union members that are theoretically better equipped to deal with the crisis. The policy reversal followed the entry of more than 7,300 people into the country after they rerouted journeys from Hungary's now sealed border.
Staying in Croatia, which has been slow to recover from the global economic crisis of 2008, was likely not in the plans of many refugees, if any. Croatia, which borders the Adriatic Sea and joined the 28-member EU in 2013 to become the group's newest member, has the third-highest youth unemployment rate in the EU at more than 45 percent, according to Eurostat. Only Spain and Greece have higher jobless rates for people between the ages of 15 and 24.
Despite 66 million euros, or $70.2 million, having been pumped into Croatia's economy in April to specifically address youth unemployment there, young, educated citizens have still struggled to find work. The country's youth unemployment rate has soared since 2009, when it was at 25.1 percent. In comparison, the European Commission projected Croatia's overall unemployment rate for 2016 would be 16.6 percent. The average age of the refugees in the country was immediately unclear.
Neighboring Hungary, which built a razor-wire fence to block refugees from entering the country and forced them to turn westward toward Croatia, has a much lower youth unemployment rate at 20.4 percent and a GDP that was expected to grow by 2.2 percent in 2016, putting it in a slightly stronger economic position than Croatia to deal with the crisis.
The EU's economic powerhouses, including Germany, France and the U.K., are seemingly better suited to deal with the influx of refugees. Germany has said it expects 800,000 refugees to arrive this year. France has agreed to take in 24,000 refugees, and the U.K. said it would resettle 20,000 refugees from camps in the Middle East. These economies and commitments stand in stark contrast to Croatia, which ranked among the EU's worst economic performers in 2014 along with Greece and Cyprus.
The Croatian government initially said it would create a safe corridor and would not block the paths of refugees who were largely expected to use the country as just one leg of the journey before most likely heading next to Slovenia, with Western Europe as their final destination. In changing its stance Thursday, the government further modified its definition of a safe corridor and indicated the route's use was only intended to facilitate travel from one Croatian city to another, not through the country. Instead, refugees would be guaranteed safe passage to reception centers around its capital city, Croatian Interior Minister Ranko Ostojic said.
"When we said corridors are prepared, we meant a corridor from Tovarnik to Zagreb," Ostojic said. Refugees who did not seek asylum in Croatia would now be considered illegal migrants, he said.
Refugees had expected to be able to continue on their treks and navigate through Croatia following government announcements Wednesday, when Croatian Prime Minister Zoran Milanović declared that refugees were not interested in staying in Croatia or Hungary and, instead, wanted to reach Western and Central Europe.
"They will be able to pass through Croatia, and we are working on that intensively and getting ready for that possibility," Milanović said in a statement.
As a result, refugees Thursday started to break through police lines near the Serbian-Croatian border, leading Croatia's President Kolinda Grabar-Kitarovic to call on the country's army to be prepared to protect the borders against illegal migration, if necessary. Croatia has now had more than three times the number of refugee arrivals this year as it did last year.
The EU has failed to produce a unified policy to address the refugee crisis as people flee war-torn and repressive states, including Syria, Iraq, Afghanistan and Eritrea. Germany and EU President Jean-Claude Juncker have pushed for a quota plan to redistribute refugees among states based on their populations and economic conditions. Hungary has strongly opposed this plan. EU officials were scheduled to continue talks this and next week, with an emergency meeting scheduled for Wednesday in Brussels.
© Copyright IBTimes 2023. All rights reserved.