Europe Has Several Possible Replacements For Russian Gas But All Are Risky, Expensive And Will Take Years To Develop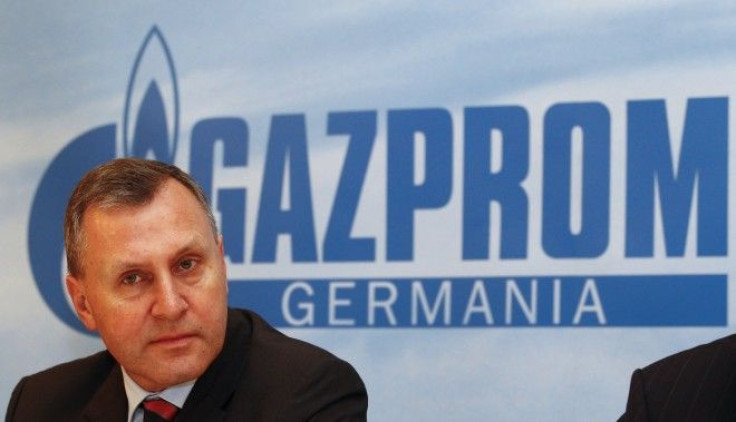 Vladimir Putin's rapid annexation of Crimea has sparked a new urgency in the European Union to find energy supplies outside Russian state-owned gas giant Gazprom, but weaning the EU from Russian gas will be slow and difficult.
The U.S. Congressional Research Service (CRS) concluded as much six months ago, when it published an extensive
report
on Western Europe's energy security. That report discussed a handful of alternatives to Russia's Gazprom, including North African gas, Central Asian gas and U.S. liquefied natural gas (LNG) imports, concluding that although the options are many, completely replacing Russian gas will be difficult if not impossible, and each option faces significant challenges.
Little did the report's authors know how prophetic their words were when they wrote last August, "The 28 member-state European Union (EU) has been a growing natural gas consumer and importer for decades. As Europe's natural gas production has declined in recent years, its dependence on imported natural gas has increased. This has left it more dependent as a whole on its primary supplier, Russia, which has shown some inclination to use its resources for political ends."
In 2012, Gazprom accounted for 34 percent of the European Union's natural gas imports, CRS found. Norway accounts for another 35 percent of natural gas imports, making it the lead supplier to the EU, and Algeria is the third-largest supplier to the 28 member countries, which import 64 percent of their natural gas supply.
Little has changed since the CRS report, a senior analyst for the U.S. government said Thursday. He believes Europe's best option to decrease dependency on Russia is within its own borders — to increase interconnectivity of existing pipelines, increase gas storage and increase transparency that would allow companies to calculate costs of transport between countries.
In North Africa, new political leadership and vast reserves mean some countries like Algeria, Libya and Egypt have the potential to become some of the largest European suppliers. The three countries together could provide about 44 percent of what Russia does today, according to the U.S. Energy Information Administration (EIA).
But problems with infrastructure and political instability are getting in the way.
Algeria is the second-largest exporter on the continent and could possibly have more gas in shale resources than in its current reserves.
"Algeria could become a more significant gas producer and exporter. However, a difficult business environment may continue to limit its potential," the CRS report reads.
In 2011, a consortium led by the Algerian state-owned Sonatrach opened the Medgaz natural gas pipeline that runs to Spain. But Spain's pipelines have little connectivity to the rest of Europe, "like an island," the senior U.S. official said. The state-owned Sonatrach continues to hold a majority stake in all energy projects and Algerian investment and export laws seem to change every year.
Algeria's regional neighbor Egypt has seen domestic for natural gas increase more than 57 percent since 2005, but production is limited, in part because of hard-to-reach reserves. While potentially a rich new source of supply for Europe, attacks from Bedouin and terrorist groups in the Sinai Peninsula have halted Egyptian exports much closer to home in Israel and Jordan. According to CRS, Egypt will need to make the tough political decisions to cut fuel subsidies and encourage western investment before it can tackle an ambitious export plan.
In Libya, natural gas production dropped 90 percent during the 2011 civil war. The industry has recovered to a degree but civil unrest, protests and strikes still hamper production. Still, Libya holds the fourth-largest amount of natural gas reserves in Africa, and new leadership could help facilitate further exports.
"Libya may have the greatest potential to increase natural gas exports to Europe once a new regime is established and possibly a new state oil and natural gas company in a post-Qadhafi Libya," the Congressional Research Service concluded.
Central Asia sits on top of the largest reserves of natural gas in the world, according to the Energy Information Administration (EIA), but transporting that gas to Europe would require expensive and lengthy pipelines through multiple countries. Nonetheless, the EU has proposed what's known as the Southern Strategy or Southern Corridor to transport natural gas from the Caspian region through Turkey.
The initially planned Nabucco pipeline, which is no longer considered commercially viable, would have transported gas from Turkey to Austria.
Now a smaller pipeline project has taken its place, known as the Trans-Anatolian natural gas pipeline (TANAP). This pipeline would carry gas through Turkey from Azerbaijan and connect to the Trans Adriatic Pipeline (TAP), which flows from the Turkish border through Greece and Albania, ending in Italy. But delays in construction have forced the Central Asian countries to hunt for customers in the east. Construction on TANAP is expected to begin at the end of the year and be completed by 2018. Even so, European pipelines would then need to connect to Italy's infrastructure, which would present its own problems.
Perhaps the most touted option so far is to import LNG from the U.S, but the U.S. Energy Department has so far only approved seven applications out of more than 20, and only one has final approval from the Federal Energy Regulatory Commission. The soonest any company will export LNG from the U.S. is 2015.
LNG already represents about 25 percent of European natural gas imports, up from 15 percent in 2010, according to CRS. Algeria, Egypt and Qatar are the largest suppliers, and the U.K., Spain and France are the largest consumers. There are 22 LNG import terminals around Europe, with Poland, Lithuania and Estonia building new terminals that could distribute imported LNG around Northern and Eastern Europe.
With U.S. LNG in the global gas market, prices would decline and eat into Russia's profit. Some energy analysts, like David Goldwyn, a senior fellow for the Energy Security Initiative at the Brookings Institution, argue merely expediting the LNG permitting process would immediately erode Russia's market power.
President Obama was in Brussels Wednesday to discuss trade relations and the Ukraine crisis and he said a new trans-Atlantic trade agreement under negotiation would make it easier for his administration to approve LNG exports. He emphasized that it can't happen overnight.
© Copyright IBTimes 2023. All rights reserved.