Europe To Pay Iran In Euros For Oil, Abandoning The Dollar
European countries are considering dumping the dollar in favor of the euro when it comes to making payments to Iran for its crude oil, Russian media reported Wednesday, citing a diplomatic source who had knowledge of the development. Since President Donald Trump pulled the United States out of the Iran nuclear deal May 8, formally known as the Joint Comprehensive Plan of Action (JCPOA), European nations who were also part of the deal have been working with Iran to prevent it from collapsing.
"I'm privy to the information that the EU is going to shift from dollar to euro to pay for crude from Iran," the diplomatic source reportedly told Russian news agency RIA Novosti.
The purpose of the JCPOA was to limit Iran's nuclear activities to peaceful uses, and its collapse risks the country restarting its pursuit of nuclear weapons, a scenario that will further aggravate the already restive Middle East. The European Union has been trying to avoid that scenario, and EU foreign policy chief Federica Mogherini said Tuesday that bloc and Iran had agreed to devise practical workarounds to the United States' unilateral withdrawal from the deal.
Crude oil prices have been historically pegged to the dollar on international markets, and therefore, any attempt to circumvent the dollar as payment for crude oil would be difficult for anyone buying it from Iran. Further, the re-imposition of sanctions on Iran by the U.S. would also make it difficult for the country to receive payments for its oil exports. These facts are not lost on the EU.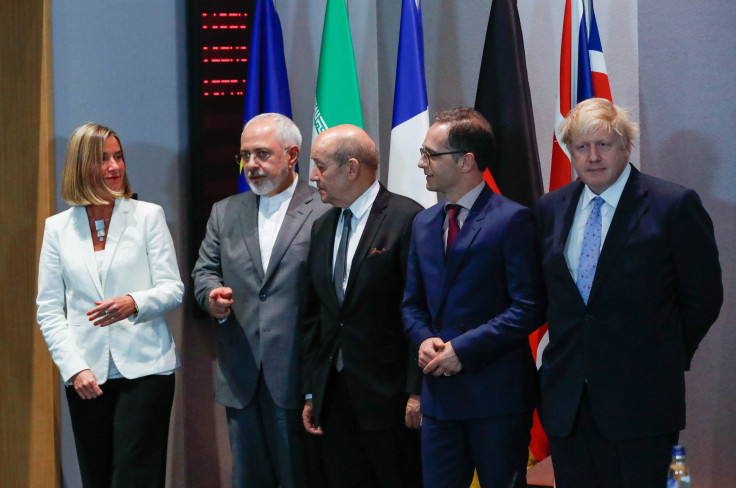 "We're not naive and know it will be difficult for all sides," Mogherini said, adding: "We know it's a difficult task but we are determined to do it and we have started to work to put in place measures that help ensure this happens."
About 450,000 barrels per day of crude oil is exported by Iran to Europe, while another 1.8 million bpd or so is exported to Asia, according to Iran's Press TV. The biggest importer of Iranian oil is China. There are also efforts being made by China, the world's second largest economy, to trade oil in yuan, especially since the country launched its own trading of oil futures.
European businesses with activity in Iran would also come under U.S. sanctions against the Middle East country, and it remains to be seen if they would flout the U.S. directives against doing business in Iran. But France, Germany and United Kingdom — who, along with the U.S., China and Russia, were the other signatories to JCPOA — have already said publicly they are committed to the deal even after the U.S. withdrawing from it.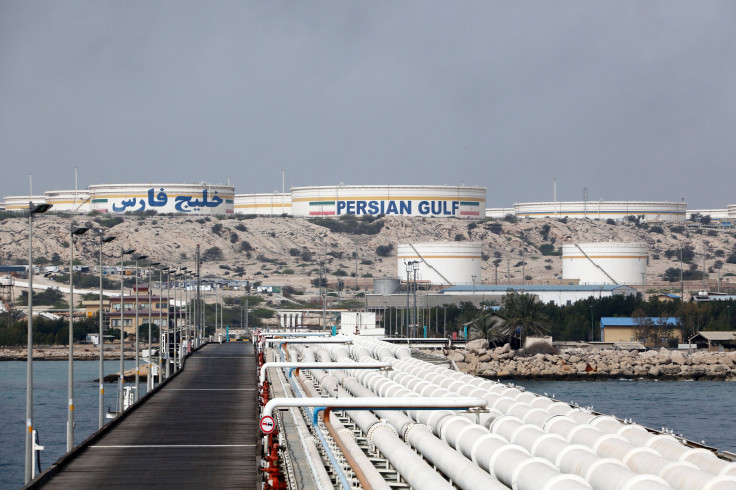 Iran, for its part, has also been moving toward managing its own currency, the rial, using the euro instead of the dollar. On April 18, Iranian President Hassan Rouhani's cabinet decided it would use rial's exchange rate in euros in all official statements and documents, instead of the dollar. When that decision would go into effect, however, wasn't specified.
Soon after JCPOA came into force Jan. 16, 2016, Iran was already asking countries it sold oil to for payments to made in euros instead of dollars, since the U.S. currency is subject to other sanctions by the U.S. These payments included both dues for earlier supplies, as well as new contracts it was signing at the time.
Brent crude, the global benchmark for crude oil price, was trading at $77.97 at 6 a.m. EDT Wednesday, higher by over $3 since May 8.
© Copyright IBTimes 2023. All rights reserved.