European Businesses Express 'Growing Pessimism' About Doing Business In China; Washington And Beijing Struggle To Seal Investment Treaty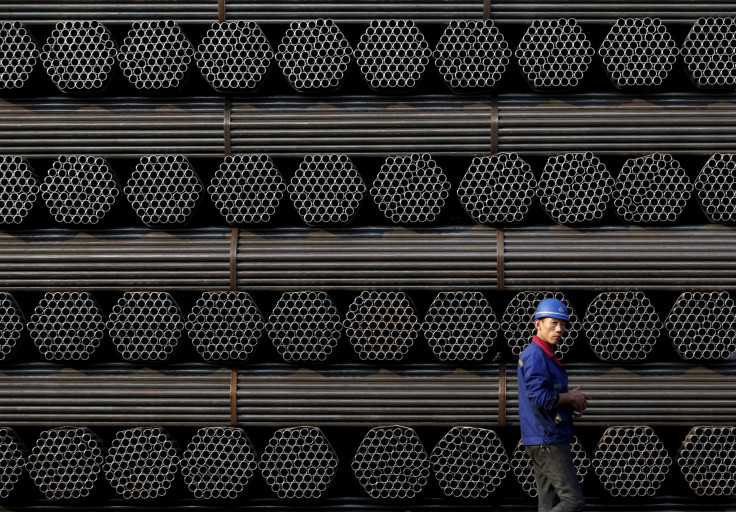 SHANGHAI — European businesses in China have said market access worries and economic concerns are leading to "mounting pessimism" about doing business in the country – and controls on the internet in China are adding to concerns.
The findings, in a survey by the European Union Chamber of Commerce in China, came as US and Chinese negotiators meeting in Beijing continued to struggle to reach agreement on a bilateral investment treaty – with both sides calling on the other to open its markets further. China said it would publish a revised "negative list" of sectors off limits to U.S. companies next week – but also called on Washington to improve market access.
The EU Chamber report, based on a survey of some 1,300 European companies operating in China, spoke of "deepening disillusionment in China's reform agenda," saying Beijing had failed to deliver on promises, made in 2013, that foreign companies would enjoy a "more open, competitive market. " It found that 57 percent of respondents felt foreign companies were "treated unfavorably compared to their domestic counterparts," and 56 percent said that doing business had become more difficult over the past year (up from 51 percent a year earlier.)
The EU Chamber said that 47 percent of companies surveyed were still planning to expand operations in China, but noted that this was a significant decline from three years earlier, when the figure was 86 percent. The proportion of European companies "re-evaluating their China operations and planning to cut costs, including through headcount reduction," meanwhile, rose to 41 percent.
Concerns about profitability resulting from the slowdown in demand in both the global economy and China's own — where growth slackened to 6.9 percent last year, its slowest pace in a quarter-century — added to the problem, the report said. But it also highlighted growing concerns about the impact of China's increasingly tough approach to controlling the internet under President Xi Jinping, describing this as "insular."
As much as 58 percent of respondents said that "tightening of internet controls and access restrictions" had had a negative impact on their business — up sharply from 41 percent a year earlier. And the report said European companies' "willingness to invest in R&D in China" fell to 72 percent from 85 percent in 2015, saying that this suggested that the Chinese government's high-profile campaign to boost innovation was "not having the desired effect." And the EU Chamber said that overall European investment in China fell 9 percent last year, to 9.3 billion euros.
EU Chamber president Joerg Wuttke said that a proposed EU-China Comprehensive Agreement on Investment was crucial to give businesses the confidence to commit to China's development — while 55 percent of businesses surveyed said they would be "likely" to increase investment in China if they were offered easier access.
And Charles-Édouard Bouée, CEO of Roland Berger Strategy Consultants, which sponsored the report, said further openings and economic reforms in China could unleash significant potential for growth:
"China's economy could be powered for another two or three decades of high-quality expansion by measures including further pruning overcapacity, supply side transformation and strengthening innovation," he said.
Following growing criticism that its commitment to economic reform has slowed amid worries about rising unemployment and social stability, the Chinese government has pledged in recent months to push ahead with what it calls "supply side structural reforms," including cutting overcapacity and jobs at the major state-owned enterprises, which still dominate some sectors of industry.
And the government has also issued a draft negative list for European investors — a new approach that would clearly show foreign businesses which sectors are off limits to investment, while allowing investment in all others. The EU has welcomed the approach in principle, but said the number of sectors covered is too narrow.
And amid similar criticisms, Chinese Vice Premier Wang Yang said following the opening of the US-China Strategic and Economic Dialogue in Beijing Monday that China would issue a revised negative list for market opening next week, as the two countries seek to make progress in protracted negotiations on a bilateral investment treaty. President Xi Jinping also called for a speedy agreement — and during further talks Tuesday, Wang stressed that China was "committed to expanding market entry and increasing the transparency of laws and regulations to create a fair, transparent and predictable business environment," according to the official Xinhua news agency.
However, analysts say there is still some way to go. Some U.S. observers have linked progress to signs that Beijing is serious about pressing ahead with the reforms it has promised, amid speculation that the recent economic slowdown may have made the leadership less willing to make bold moves that could result in millions of job losses.
And American Chamber of Commerce in China chairman James Zimmerman noted recently that "unclear laws and inconsistent interpretation" had become the top concern of U.S. Chamber members for the first time this year.
China's Finance Minister Lou Jiwei said Monday, in talks with his U.S. counterparts, including Treasury Secretary Jacob Lew, that China was "facing up to the problem of industrial overcapacity." He stressed that the country had cut 90 million tons of steel capacity last year.
It's a controversial issue, as allegations of dumping and unfair subsidies by China recently led the U.S. to impose punitive tariffs on some Chinese steel imports. However, Lou added that China was "no longer a planned economy," with more than half of its steel companies now privately owned, and said the government could not set production targets for these firms.
Chinese media, meanwhile, have continued to put pressure on the U.S., saying it should open its own markets further to Chinese investment. One Chinese newspaper Monday accused Washington of protectionism aimed at preserving what it described as the U.S.'s own "uncompetitive" steel industry.
And Finance Minister Lou also implied that recent criticism of Chinese industrial overcapacity — seen as the result of stimulus spending to boost the economy after the 2008-09 financial crisis — was hypocritical. He said China was applauded for its expanding coal and steel industries as the nation grew rapidly during those years, and asked, "Why didn't they complain when China was contributing to world growth?"according to the official Global Times newspaper.
One Chinese expert, Bai Ming of the Ministry of Commerce's Academy of International Trade and Economic Cooperation, also told the paper that while the two sides were now "at the compromising stage" in the BIT treaty negotiations, the U.S. was "too sensitive toward some Chinese investments," with high tech sectors an area of particular concern. And Vice Minister of Commerce Minister Zhang Xiangchen said Monday that China respected the U.S.'s right to review investments, but hoped it would "take a fair approach."
© Copyright IBTimes 2023. All rights reserved.
FOLLOW MORE IBT NEWS ON THE BELOW CHANNELS