European Refugee Crisis 2015: 50% Of Asylum-Seekers Landing In Europe Are Syrian, UN Report Finds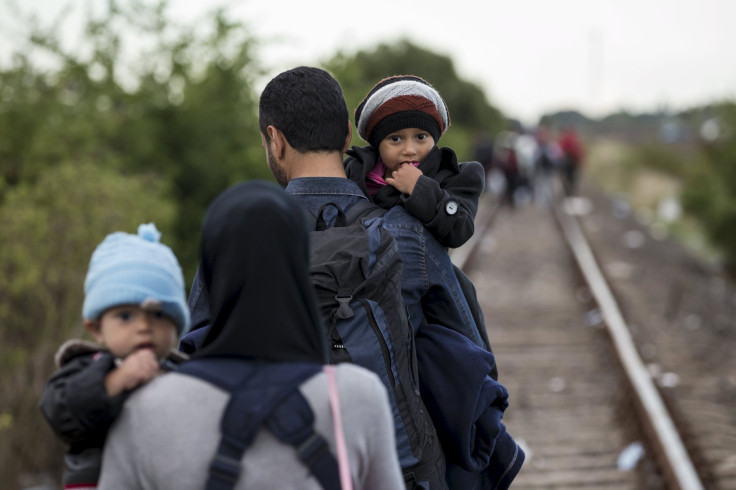 Syrians are the largest population of refugees and the majority of sea arrivals seeking shelter in Europe, the United Nations Refugee Agency (UNHCR) said in a report Sunday. Six days into September, the number of arrivals is already creeping up to the total for all of September 2014.
Of the 366,402 refugees who arrived by crossing the Mediterrean Sea so far in this year, 51 percent -- 186,865 -- have been Syrian, up 5 percent from last month. Far behind at 12 percent are Afghans, and ranking third are Eritreans at 8 percent. The remaining 29 percent included refugees from Nigeria, Iraq, Sudan and Somalia.
Of the European host countries, Greece takes on most of the arrivals, with 244,855 so far this year, followed by Italy, receiving 115,000. In total, 75 percent of the refugees are reported to be men, 12 percent women and 13 percent children.
About 2,800 refugees were reported dead or missing in 2015. Recent photos of dead people, including children, washed up on a Turkish beach have renewed calls in Western nations to address the refugee crisis by accepting more people and providing further humanitarian aid.
A UNHCR midyear trends report last year revealed Syrians had become the largest refugee population under its mandate for the first time. Afghans, the report said, held that position for more than three decades.
"As of June 2014, the 3 million Syrian refugees now account for 23 percent of all refugees being helped by UNHCR worldwide," it said.
The study showed that war displaced 5.5 million people in the first six months of 2014, while 1.4 million traveled for safety across international borders, becoming refugees. "The rest were displaced within their own countries also known as IDPs or internally displaced persons," the report said.
"As long as the international community continues to fail to find political solutions to existing conflicts and to prevent new ones from starting, we will continue to have to deal with the dramatic humanitarian consequences," António Guterres, head of UNHCR, said in a statement at the time.
Pope Francis Sunday called on all European religious communities to take in individuals and families arriving on the shores.
© Copyright IBTimes 2023. All rights reserved.