European Union Drops Travel Bans on Burmese Leaders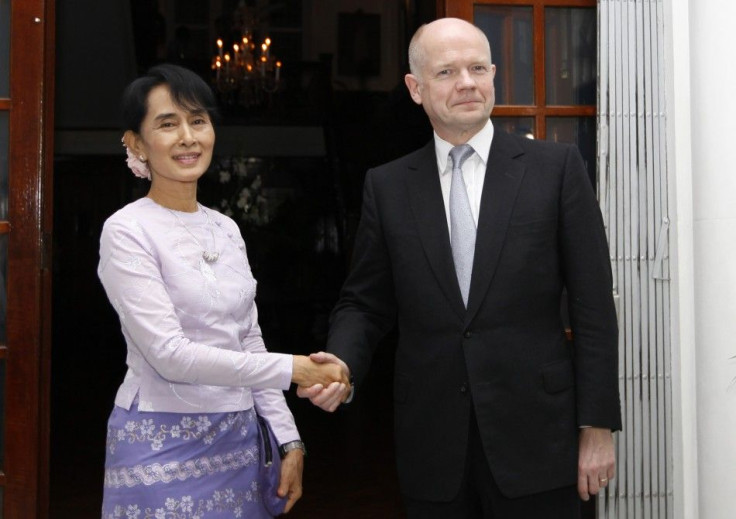 The European Union eased its stance toward Burma (aka Myanmar) on Monday, ending a travel ban against top Burmese officials, including the president, the two vice presidents, parliamentarians and Cabinet members.
The policy change is another indication that the international community is pleased with Burma's commitment to social and political reforms.
European leaders, as well as governments such as the United States, have long imposed sanctions and had diminished diplomatic ties with the Southeast Asian nation, which has been ruled for the past five decades by an oppressive military junta.
But with a new government in place, the West has reopened the possibility of fostering a relationship with Burma, provided that real progress is made in the country.
Earlier this month, the civilian government of President Thein Sein released more than 650 political prisoners, including student activists, journalists and former political leaders. It was the latest large-scale release of prisoners in Burma and the latest sign that the government is committed to reform.
The Burmese government also signed a ceasefire with the Karen National Union, an ethnic rebel group, on Jan. 12. The Karen were the last insurgents to sign a treaty with the state, marking an end to a 60-year campaign against a government that habitually persecuted minorities.
A number of foreign diplomats, including U.S. Secretary of State Hillary Clinton and British Foreign Secretary William Hague, have made historic visits to Burma in recent months.
The EU Giveth and Taketh Away
On the same day that the EU lifted the Burmese visa bans, it instituted new bans on Iran.
A new oil embargo took immediate effect, making it so that no EU member state may sign new oil contracts with Iran. The oil sector makes up nearly 80 percent of Iran's economy and the combination of EU states account for the second biggest purchaser of Iranian petrol. Additionally, the new sanctions set a June expiration date on all current oil contracts and freeze the assets of Iran's central bank.
The measures, which were unanimously approved by EU foreign ministers, are an attempt to force Iran to abandon its nuclear program, which the United Nations and other international bodies believe is for military means.
In response, Iran has again threatened to close the Strait of Hormuz, a vital shipping channel in the Persian Gulf, which could drive up oil prices around the world.
While sanctions eventually had some effect in Burma, Iran is notably defiant and warned Monday they are doomed to fail.
The method of threat, pressure and unfair sanctions against a nation that has a strong reason for its approach is doomed to fail, said Iranian Foreign Ministry Spokesman Ramin Mehmanparast.
European officials and other countries which are under America's political pressure... should consider their national interests and not deprive themselves of Iran's oil to help U.S. officials achieve their secret aims.
© Copyright IBTimes 2023. All rights reserved.
FOLLOW MORE IBT NEWS ON THE BELOW CHANNELS