EV Startup Canoo, Hyundai To Challenge Tesla With New Electric Vehicles
KEY POINTS
Ford and KIA looks to startup Canoo's technology to power its future electric vehicles
Canoo develops a platform that offers cost-saving opportunities for the Korean carmakers
The team-up is part of Hyundai Motor Group $87 billion investment for future growth
Hyundai and Kia turn to Los Angeles-based startup Canoo to build new electric vehicles. But it's not the lofty box-like exterior that makes the Canoo model look like a loaf of bread on wheels that the two South Korean automakers are after. Instead, Hyundai and Kia look to leverage the startup's technological platform.
Hyundai Motors Group, which is also the parent company of Kia, announced on its website that Canoo's proprietary skateboard design will power future Hyundai and KIA EVs. In addition, Canoo will also lend its engineering services to Hyundai and Kia to develop all-electric platforms for upcoming electrified vehicles ranging from small-sized EVs to Purpose Built Vehicles (PBV).
This agreement is part of a larger five-year commitment by Hyundai Motor Group to invest in future growth that amounts to $87 billion. That investment is further broken down to $52 billion allocated to Hyundai in seeking future technologies and $25 billion to KIA for investments in electrification and future mobility technologies as it aims for eco-friendly vehicles to be 1/4 of its total sales by 2025.
What Canoo also brings to the table is cost-saving opportunities for the Korean carmakers as its platform reduces skateboard size, weight, and the total number of parts. This feature provides a better interior cabin space and can ultimately make future EVs more attractive in terms of cost.
Landing this team-up is huge for Canoo considering how few companies in the EV startup scene have ever managed to bring in corporate juggernauts like these that take notice of its technology.
So far, the only notable one among the rest of aspiring new EV companies based in the states is Rivian that landed Amazon and Ford as investors.
"We were highly impressed by the speed and efficiency in which Canoo developed their innovative EV architecture, making them the perfect engineering partner for us as we transition to become a frontrunner in the future mobility industry," said Albert Biermann, Head of Research & Development, Hyundai Motor Group.
"We will collaborate with Canoo engineers to develop a cost-effective Hyundai platform concept that is autonomous ready and suitable for mass adoption."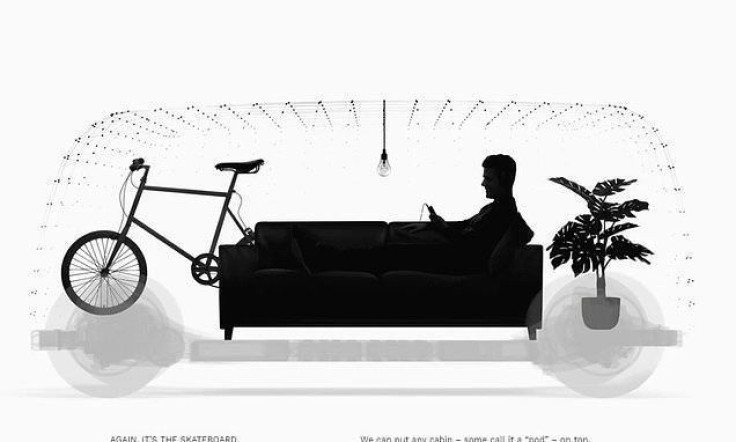 © Copyright IBTimes 2023. All rights reserved.