Executives Flee Zynga, Rival Accuses Company Of 'Making Games For Grandmothers'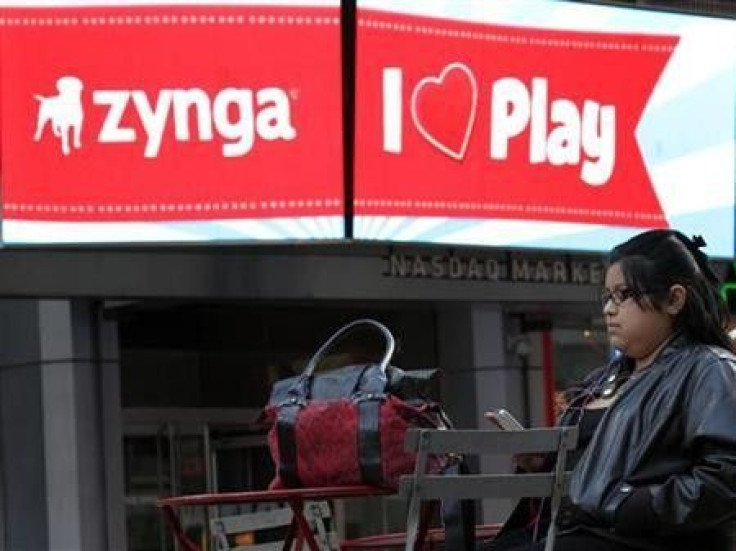 Zynga Inc. (Nasdaq: ZNGA) lost yet another high-profile executive, when Alan Patmore, the San Francisco-based social game developer's general manager for its popular Facebook (Nasdaq: FB) title "CityVille," left for Kixeye Inc. This adds to several other public and undisclosed departures of high-profile executives as the company struggles with slowing growth and stubbornly low share prices.
Kixeye, also a San Francisco-based social game developer, announced the defection Thursday. CEO Will Harbin said Patmore brings "a killer product instinct and an ability to deliver high-quality games" as well as a dedication to "take free-to-play games to the next level."
Nevertheless, Zynga shares rose 2 cents on Friday, to close at $3.27, nearly 67 below their initial public offering price set last December.
Citing confidential sources, Bloomberg reported two other executives -- Ya- Bing Chu, a vice president in Zynga's mobile division, and Jeremy Strauser, a general manager -- also resigned this month, in addition to Erik Bethke, a general manager for "Mafia Wars 2" and former founder of the virtual pet site "GoPets" (which Zynga acquired in 2009), who confirmed his departure in an interview with the site.
Zynga CEO Mark Pincus has begun issuing stock options to all its employees in an effort to stop them from jumping ship.
But already facing insider trading charges related to a suspicious stock freeze and corresponding share dump by some top executives including Pincus himself, Zynga is now suffering because of huge share decline..
The new round of departures comes just two weeks after Zynga's Chief Operating Officer and game industry veteran John Schappert left following his demotion on Aug. 1.
Schappert's departure drew doubtful criticism from game industry analysts -- one site called it "the company's most bone-headed move in years."
But as the company continues to struggle through a morass of financial and personnel issues, other industry figures have begun to take stabs at the company as well. Rival Electronic Arts Inc. (NYSE: EA) filed a copyright infringement lawsuit against the developer. One of the co-founders of Activision Blizzard Inc. (Nasdaq: ATVI) said the social game giant gives "the casual market a bad name."
Kixeye itself has been less than polite in its relationship with Zynga. In an interview with VentureBeat, CEO Harbin struck a far more derisive chord:
"We wanted to pry people out of roles where their visions didn't match where their company was going," he said. "Zynga is about making games for grandmothers. There are a lot of talented game developers at Zynga working on games they don't really care about."
Though he admitted that Patmore "developed skills" while working at Zynga, Harbin later referred to the company as "the dark side" of game development. "We were looking for people who had triple-A game experience and had made the transition to free-to-play social games," Harbin said. "Now Alan will come back to the light side."
"Zynga continues to lead the industry with the top talent in social-game development," a spokeswoman for Zynga, told Bloomberg in the wake of the most recent departures. "We're proud of the teams working hard to create the next generation of social games."
© Copyright IBTimes 2023. All rights reserved.