Exporting Oil Would Lower US Gas Prices And Boost Economy, Says Oil And Gas Lobby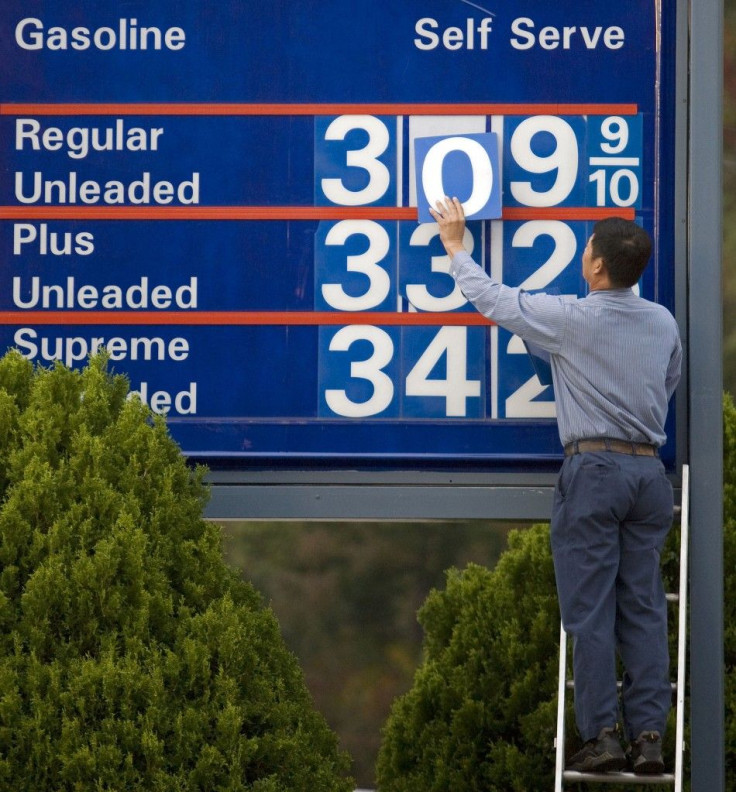 Exporting crude oil from the U.S. would lower domestic gasoline prices and boost the economy, according to a new state-by-state analysis done for the American Petroleum Institute, the largest oil and gas lobby.
The U.S. has heavily restricted crude exports since the energy crisis-ridden 1970s, but earlier this month, Energy Secretary Ernest Moniz said the Obama administration is reviewing whether loosening the export ban is viable in the current domestic production landscape.
The study released Thursday found that 18 U.S. states could gain more than 5,000 jobs each in 2020 from exports of U.S. crude oil, complementing a study released in March predicting that consumers could save up to 2.3 cents per gallon on petroleum products like gasoline, heating oil and diesel. ICF International and EnSys Energy produced the reports for API.
"When it comes to crude oil, the rewards of free trade are not limited to energy-producing states," Kyle Isakower, API vice president for regulatory and economic policy, told reporters on a press call. "New jobs, higher investment and greater energy security from exports could benefit workers and consumers from Illinois to New York, especially in areas where consumer spending and manufacturing drive growth [including California]."
The analysis estimates that two big oil-producing states, Texas and North Dakota, would gain more than 40,000 jobs and 22,000 jobs respectively in 2020, and California, a large manufacturing state, would add more than 23,000 jobs. Texas and North Dakota also top the list for income contribution in 2020, with an estimated $5.21 billion and $4.81 billion respectively.
Booming output from hydraulically fracturing shale formations, particularly in North Dakota and Texas, has helped the world's largest oil-consuming nation achieve its highest level of energy independence in two decades. The U.S. will surpass Russia and Saudi Arabia to become the world's top oil producer by next year, according to the International Energy Agency.
"Restrictions on exports only limit our potential as a global energy superpower," Isakower said. "Additional exports could prompt higher production, generate savings for consumers and bring more jobs to America. The economic benefits are well-established, and policymakers are right to re-examine 1970s-era trade restrictions that no longer make sense."
The U.S. is producing an abundance of the light sweet crude used in gasoline, but since the recent surge in production from shale was unexpected, most refineries are not currently equipped to process this higher-value oil. Instead they process heavier crude.
Selling the more expensive, light sweet crude while importing the heavier crude would narrow the national trade deficit, put more crude on the global market and put downward pressure on the market to bring down prices at gas pumps, Isakower said.
"When these messages get to the American consumers, I think you will see they will support it," he added.
© Copyright IBTimes 2023. All rights reserved.
FOLLOW MORE IBT NEWS ON THE BELOW CHANNELS