Facebook Accused Of Badgering Non-Facebook Users With Text Messages In TCPA Lawsuit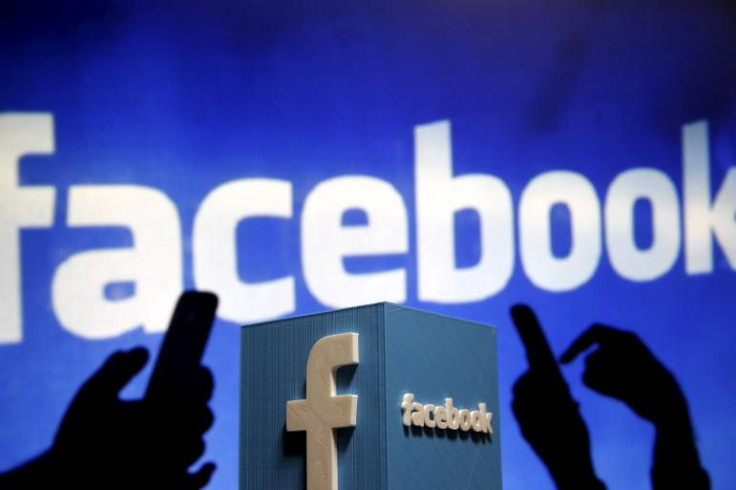 Imagine suddenly being bombarded by unsolicited text messages from the social network Facebook. Now imagine this happening despite the fact that you're not a member of said network and have no interest in becoming one.
That's the predicament Christine Holt of Washington, D.C., says she found herself in last month when she obtained a new cell phone number from MetroPCS. Almost immediately after the number was assigned, Holt claims, she began receiving invasive text messages asking her questions like "What are you up to?" and letting her know that her friends have posted updates to Facebook.
After investigating the source, Holt discovered that the messages were automated texts coming from Facebook itself. That was all well and good, except Holt alleges that she never consented to the messages and didn't even have a Facebook account. What's more, according to a federal lawsuit filed Tuesday on Holt's behalf, Facebook ignored Holt's requests that the texting stop. And because she's not a Facebook user, she had virtually no way of contacting the company more directly.
Holt's lawyer, who filed the lawsuit as a proposed class action, speculates that Holt is one of thousands of new cellular customers who find themselves similarly hounded by Facebook when they obtain new numbers. "Notably, new owners are not provided any explicit means to contact Facebook to make the messages stop," the lawsuit states. "In some instances, the messages do not even identify 'Facebook' as the sender, and some consumers — having no prior relationship with Facebook — may be completely unaware that Facebook is the sender."
A spokeswoman for Facebook said the lawsuit is without merit and the company plans to defend itself vigorously.
The lawsuit is the latest to accuse an internet giant of improperly handling how it deals with "recycled" cell phone numbers. Presumably, the MetroPCS customer who previously owned Holt's phone number is the person Facebook meant to contact, and presumably, that person gave Facebook consent to send the messages. But Facebook, the lawsuit alleges, simply treats new owners of recycled numbers as if they were the old owners.
"If the previous owner gave consent to receive Facebook's text messages, Facebook continues to treat that consent as valid," the lawsuit states.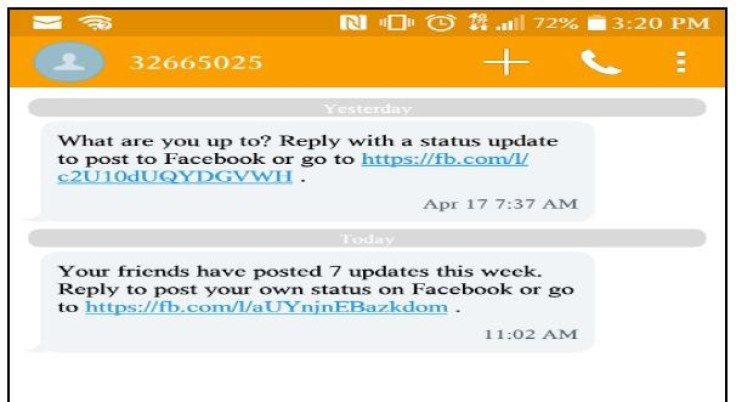 The lawsuit alleges that such behavior violates the Telephone Consumer Protection Act, which prohibits companies from engaging in text-based marketing without first obtaining prior express consent. In June 2014, Twitter was sued for virtually the same reason, with a San Francisco resident claiming she was hounded into a frenzy by text messages from the company despite not having a Twitter account. That case is still making its way through the courts. In both cases, lawyers argue that the social media companies acted illegally by not obtaining consent from the phone number's current owner.
But Perrie M. Weiner, a Los Angeles securities lawyer, wrote in a blog post on Law360 in 2014 that the TCPA contained gray areas with regard to recycled cell phone numbers. "The Twitter case ... raises interesting issues regarding the act's concepts of 'consent' and 'called party' that have not yet been finally determined by either the courts or the Federal Communications Commission," Weiner wrote.
The FCC issued a declaratory ruling a year later that attempted to clear up some of the ambiguity, including more thorough examinations of consent and liability for reassigned numbers.
Prior consent aside, Holt claims she responded to Facebook's messages with multiple written demands to stop, thereby revoking any consent Facebook might have had from the number's previous owner, her lawyer asserts. (Facebook's system is set up so that the texts should stop coming if the user simply responds by typing the single word "stop.") The FCC's ruling holds that a consumer may revoke consent to text messages by any "reasonable manner."
The law firm representing Holt, Edelson PC, is noted for filing privacy lawsuits against tech companies.
The TCPA allows for a minimum of $500 in damages for each violation. Given that the firm suggests unsolicited text messages were sent to thousands of phone numbers, those are pretty high stakes for Facebook. For the victims, however, the stakes of the case are admittedly low: According to the lawsuit, Holt suffered "lost money or property in the form of consumed battery life and diminished use, enjoyment, and utility of her cellular telephone and cellular telephone plan."
This story has been updated to reflect a response from Facebook.​ Christopher Zara covers media and culture. News tips? Email me. Follow me on Twitter @christopherzara.
© Copyright IBTimes 2023. All rights reserved.