Facebook to Go Public; Hiring Thousands of Employees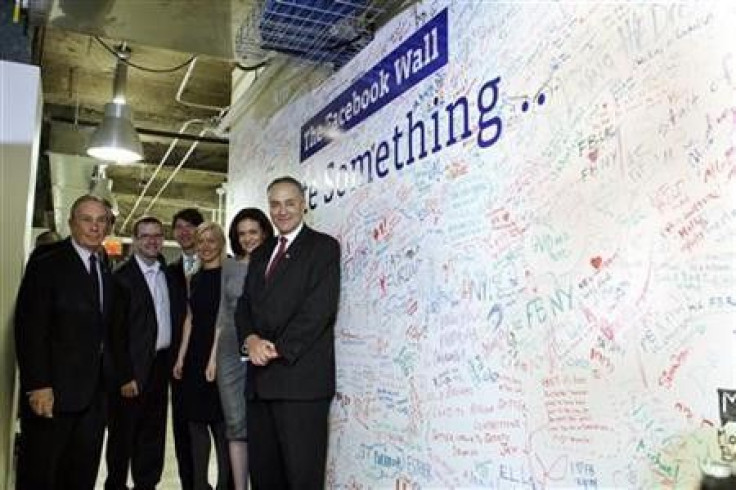 Facebook, the social networking giant that is preparing to go public, said it plans to hire thousands of employees over the next year to keep up with what it expects to be rapid growth.
We are growing very quickly and have been through the economy, Facebook Chief Operating Officer Sheryl Sandberg said at a press conference. When asked if she asked that continue, she said: That's what we are betting on.
Facebook does not publicly release its earnings, but a source with knowledge of its results told Reuters in September that the company posted nearly $500 million in net income in the first half of the year as revenue doubled from a year earlier to $1.6 billion.
Sandberg visited New York City on Friday to announce that her firm would start hiring engineers in the city, where it has a small Madison Avenue office with about 100 employees. The vast majority of its 3,000 workers are at its headquarters in Palo Alto, California, and a satellite campus in Seattle.
She did not say how many engineers Facebook would employ in New York or disclose exactly how many workers the firm will add in the coming year. It is expected to sell shares to the public in 2012.
We are trying to grow at a clip that will allow us to get the very best people and integrate them, she said at a press conference where she was joined by New York Mayor Michael Bloomberg and Senator Charles Schumer. We will be adding thousands of employees in the next year.
Facebook currently leases 40,000 square feet of space for its advertising and marketing division on a single floor at 335 Madison Ave, also known as Bank of America Plaza.
It is nearing a deal to close on another 40,000 square feet there, according to sources familiar with the transaction. Officials with Facebook did not immediately respond to a request for comment on that deal.
© Copyright Thomson Reuters 2023. All rights reserved.