Facebook Messenger Update Adds GIF Searching To Keyboard, Without Third-Party Download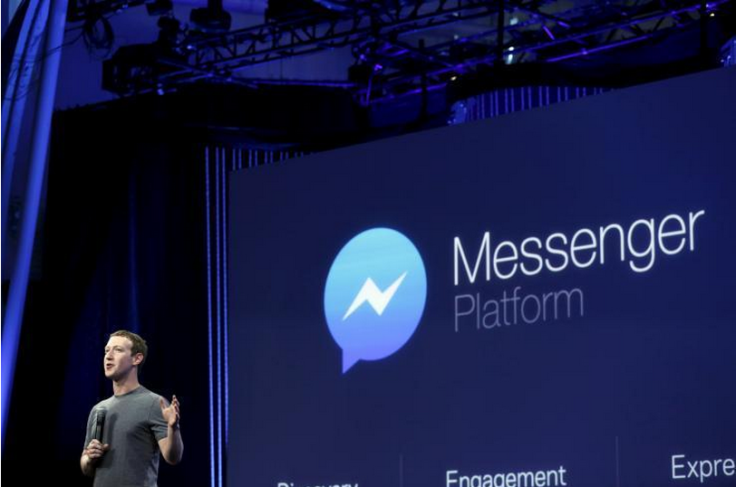 Who needs words? Facebook just made it even simpler to communicate with stickers and GIFs with an update to Messenger rolled out this week.
The update introduces a magnifying glass icon to the message bar on the app. By clicking that, a new bar with GIFs will pop up. Without tapping anything else, the option shows assorted GIFs such as Tina Fey inhaling a roll and Caitlyn Jenner giving her ESPY award speech. Type in a word or phrase and the keyboard will bring up related GIFs and stickers. For example, typing "puppies" brings up a GIF of a golden retriever yawning.
The new feature was tested earlier this month to users in Canada, Mashable reported. The site reported that the search update pulled content from GIPHY, Riffsy and Facebook's own sticker selection. When you send a GIF, Facebook will advertise an option to install the "GIF Keyboard" made by Riffsy. This app allows users to send GIFs through iMessage and Twitter as well as quickly save GIFs that you find online to your phone.
Previously, Facebook users could search for and send GIFs, but the action required clicking the More tab and downloading a third-party app. Searching for stickers is possible by clicking on the smiley face emoticon in Messenger. Facebook's update now makes both processes seamless within Messenger as well as making it so users don't need to go through the hassle of creatively thinking of which sticker or GIF to use.
The update comes not only at a time when sending GIFs are increasingly becoming popular but also as Facebook expands its Messenger app. Facebook has been rolling out payments via Messenger since March 2015 and has improved location sharing. The company is also testing a Siri-like voice messaging assistant called Moneypenny, The Information reported earlier this week. Messenger reached a milestone of 1 billion downloads on Android in June.
© Copyright IBTimes 2023. All rights reserved.