Facebook Sports Stadium Hub Launched Ahead Of NFL Playoffs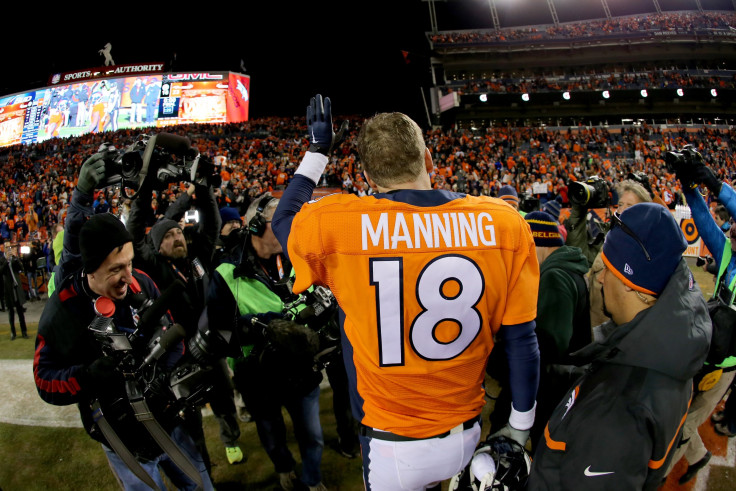 Facebook is seeking to grab a slice of the real-time social conversation around major sporting events, which is currently dominated by Twitter, with the launch of Sports Stadium hub, a dedicated section of the site that will allow fans to chat about a game, see real-time stats and get the views of experts.
With the conference championships coming up this weekend and Super Bowl 50 on Feb. 7, now seems like an opportune time for the social network to make its play to take some of the conversation about sporting events away from Twitter.
Facebook says that with 650 million sports fans among its 1.55 billion users, the social network "is the world's largest stadium" and so it has "built a place devoted to sports so you can get the feeling you're watching the game with your friends even when you aren't together."
Within the Sports Stadium section of Facebook, you will be able to toggle between different tabs that will show you real-time comments from your friends, in-game stats and play-by-play commentary, thanks to a partnership with Sportradar or commentary from "experts," which include teams, league and journalists and is actually a list of verified Facebook users.
"It's a second-screen experience that we hope makes watching the broadcast even better," Steve Kafka, product manager of Sports Stadium said, in a post announcing the new project. Unlike the typical Facebook News Feed, the information appearing about big sporting events will appear in real-time and in chronological order, the key feature which makes Twitter the go-to social network for conversations around sporting events at the moment.
With the NFL playoffs taking place this weekend, Facebook is first rolling out the service to iPhone users in the U.S. for American football games and will add basketball, soccer and other sports, as well as other platforms in the coming weeks.
© Copyright IBTimes 2022. All rights reserved.
FOLLOW MORE IBT NEWS ON THE BELOW CHANNELS