Facebook Will Stream 'Counter-Strike: Global Offensive' eSports Matches From ESL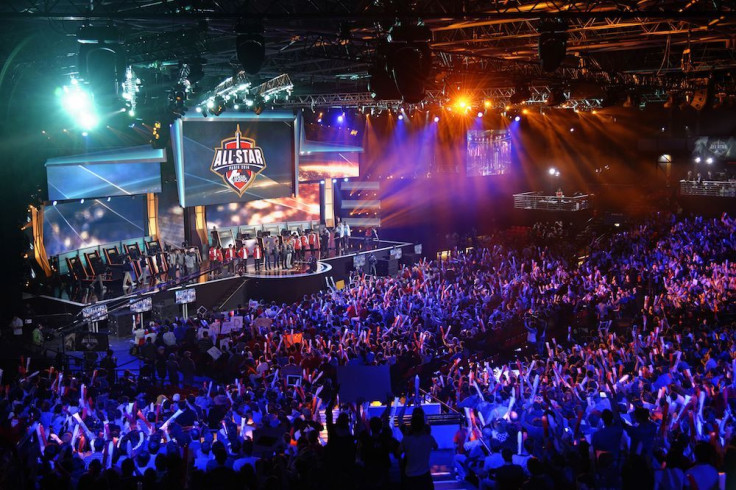 Facebook has extensive plans to bulk up its video programming catalog, and esports gaming looks to be a major part of its efforts. Esports league ESL announced Thursday it will broadcast esports content on Facebook later this year.
As part of the deal, ESL will stream competitions from its Rank S series featuring matches from esports stalwart Counter-Strike: Global Offensive on Facebook. ESL will also broadcast a weekly 30-minute show featuring the best players and highlights from Counter-Strike: Global Offensive matches. All of ESL's content will also be broadcast in English, French, Spanish, Portuguese, Polish and German. ESL said it will broadcast around 5,500 hours of esports content during the deal.
Read: YouTube Partners With FACEIT For eSports Streaming
ESL said streaming for the deal will begin starting in June. Fans can check out broadcasts at the ESL's ESEA community page or official Facebook group.
In a statement, Johannes Schiefer, vice president of social media and editorial at ESL, said Facebook was a logical platform for its esports content.
"With over 1.94 billion monthly active users on Facebook, this is a huge step toward expanding the reach of esports among mainstream audiences," Schiefer said. "Last year, ESL content generated over 2 billion impressions and reached over 200 million users on Facebook globally. Now, with the addition of live streaming for all major ESL events, as well as exclusive content around CS:GO and ESEA, we are excited to expand our reach to more audiences and build strong local communities of highly engaged esports fans."
Esports is one of several markets Facebook has been concentrating on in the past year. In March, Facebook announced a partnership with Major League Soccer to stream games and shows during its season and also announced a similar deal Thursday with Major League Baseball to show 20 games for the 2017 season.
The move also comes as Facebook increases its focus on premium video content on its network. While the social media network has touted its live and user video in the past, Facebook has struggled in recent months to handle the downsides of user-driven video, including the live streaming of assaults and other crimes. In its most recent push, Facebook has retooled its News Feed and other services to make video a more central part of the Facebook user experience. The company has also staffed up executives who are tasked with developing original video content for its users.
Read: Chinese Internet Company Tencent To Build eSports Park In China
For Facebook, the growth in the esports market makes it an especially strong user base to target. Streamers and game broadcasts have been a driving factor in the rise of streaming service Twitch. According to firm SuperData Research, users also watched more than 9.6 billion hours of live-streamed gaming content in 2016. With its expanded video efforts, Facebook wants to actively tap into this interest and bring those viewers into its ecosystem.
© Copyright IBTimes 2022. All rights reserved.
FOLLOW MORE IBT NEWS ON THE BELOW CHANNELS