Esports Expansion: Las Vegas New Arena Will Be Dedicated To Sport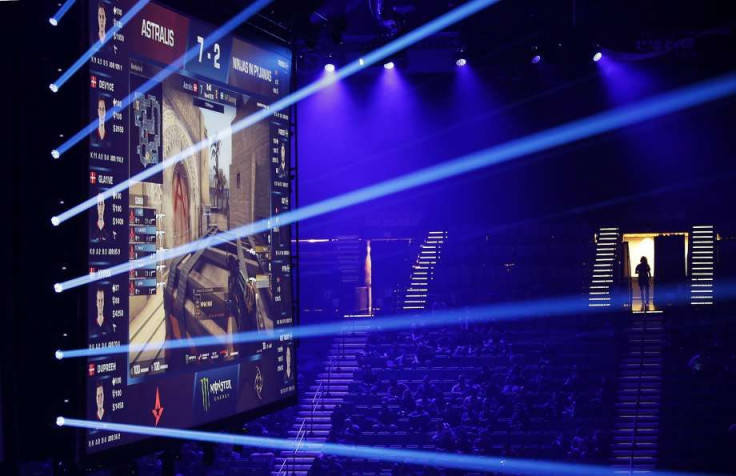 Millennial Esports is opening a 15,000 square foot esports stadium in Las Vegas this Friday.
The arena will include everything necessary for a full gaming experience. Internet speeds up to 1GBps, three miles worth of CAT cable, dozens of gaming systems, monitors and large screens for spectators to view the action according to SFGate.
"Las Vegas needs to consistently reinvent itself to remain relevant to the up-and-coming generation," said Seth Schorr, CEO of Fifth Street Gaming in an interview with the SFGate. "We've always come up with ways to maintain our position as the entertainment capital of the world."
The stadium will have a tunnel for athletes to enter the stadium. Developers hope the atmosphere feels similar to when athletes enter stadiums during events. It will also include warm up areas for teams to prepare themselves for upcoming matches. The stadium itself can seat 200 people and hundreds more can be placed in a different room with large screens live streaming each competition.
The stadium will open Friday with a three day Halo world championship qualifying competition with a grand prize of $50,000. EA will also host a Madden NFL 17 tournament at the stadium later in March.
Esports are gathering a large viewing audience. Last year, nearly 323 million people watched coverage of esport events and that number is expected to grow by 50 million this year according the TheNextWeb. Millennial Esports believes Vegas is the perfect place to establish a hub for gaming. The stadium will be close to numerous casinos and easily accessible to anyone staying on the Strip. Betting on esports has also seen massive growth, but the regulations and an exact science are yet to be established.
When competitions are not taking place in the stadium, it will be open for casual gamers to come and enjoy the impressive set up. Details regarding the use of the facilities are yet to be confirmed.
Millennials are influencing a change in Vegas. It has always been a spot for business professionals to attend conventions or go for a weekend away. The development of esports in Vegas is now exposing regulars to an entirely new demographic.
© Copyright IBTimes 2023. All rights reserved.
FOLLOW MORE IBT NEWS ON THE BELOW CHANNELS