Facebook's Zuckerberg Seeks Peace With Telcos On Web-For-All Push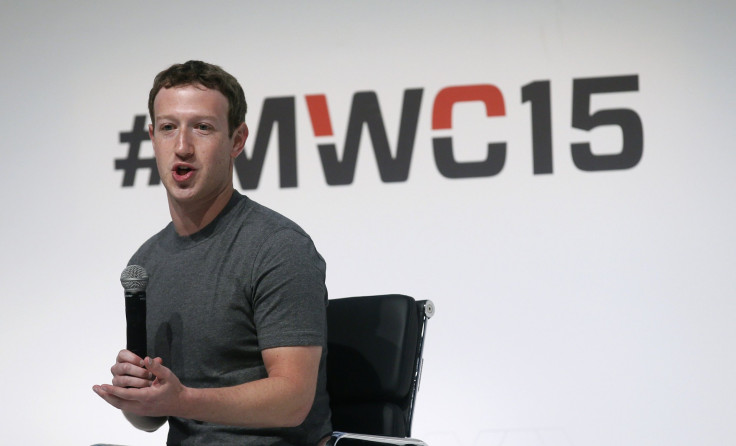 (Reuters) - Facebook Inc founder Mark Zuckerberg was on hostile turf on Monday as spoke to executives at the world's biggest annual gathering of the mobile industry, renewing attempts to win their backing to help reach billions of users with no Internet access.
Speaking at the Mobile World Congress in Barcelona, Zuckerberg sought to make peace with the telecoms industry, often some of his company's biggest critics, calling them "the folks who are here leading the charge to bring the Internet to the world."
It was a turnabout from last year when Zuckerberg made waves at the event by showing up shortly after buying free communications service WhatsApp for $19.2 billion. The app is a symbol of the challenge traditional telcos face from the Internet and the loss of profits from phone calls and texts.
His comments come amid an increasingly rancorous debate in which telecom and cable firms complain Silicon Valley giants such as Facebook and Google Inc that offer Web services are freeloading on the big investments they make in mobile and fixed-line networks.
Regulators in the United States and Europe are pushing for measures such as open Internet rules to strike a new balance between the two industries.
Internet.org, which Facebook helped set up with mobile equipment industry backing two years ago, wants to make basic Internet services available to the nearly two-thirds of the world's population who are not yet connected.
The non-profit group seeks to coax operators to subsidise free Internet usage on a bet the phone companies can eventually turn free users into paying customers.
Facebook's behind-the-scenes efforts to draw in more carriers may eventually pay off. Top executives from Bharti Airtel Ltd and Telenor, two big operators in Asia and Africa, said on Monday they were studying joining the effort.
Internet.org has recently shifted from a reliance on Facebook communication tools as its primary attraction to also offer a mix of health, education and government apps.
Jon Fredrik Baksaas, chief executive officer of Norway's Telenor and head of the global trade association of operators, said he was open to working with Internet.org while remaining critical of Facebook's impact on his industry.
"I look at Facebook as being more conscientious about operator concerns," he said of the change he had seen in the Internet company's business approach over the past year. "We are not 100 percent there, but we are finding consensus," he said.
© Copyright IBTimes 2023. All rights reserved.