Facing Age Discrimination, Older Job Seekers Edit Work History And Disguise Their Ages On Resumes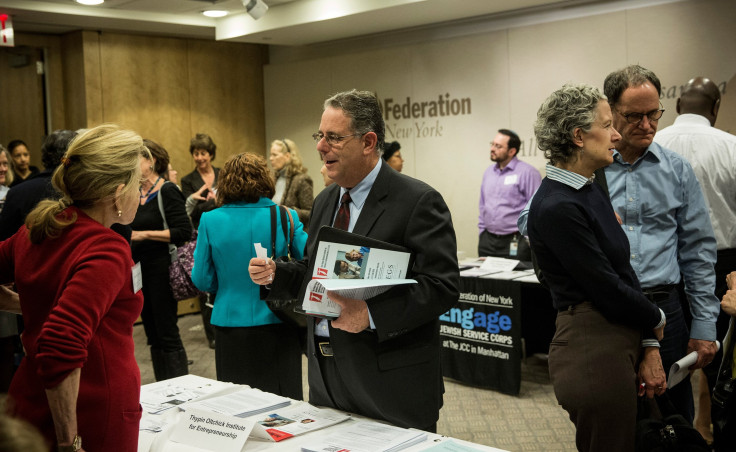 Albert Sgambati was until recently one of the 3.4 million Americans who have been out of work for more than six months in a U.S. economy that has yet to create the number of jobs needed to meet demand. Just weeks after his extended unemployment benefits ran out, the 56-year-old New Yorker landed a teaching position at Manhattan's John Jay College of Criminal Justice.
While America's youth unemployment rate remains stubbornly high at 19.2 percent, it's Americans like Sgambati who are facing a more perilous future of what to do in the last decade or two before retirement age. Older job seekers not only face persistent age-based discrimination, they're also hit with a second bias against the unemployed who have been out of work for too long.
"We all know there's discrimination," said Sgambati, who was out of work for over a year. "It's obvious to anyone my age applying for so many jobs they're qualified for." To deal with this problem, Sgambati says he crafted his résumé to mask details about his age. He's removed the dates that he acquired his diplomas, truncated his work history to remove earlier work experience, and removed the start and end months from each period of past employment in order to reduce noticeable gaps between jobs.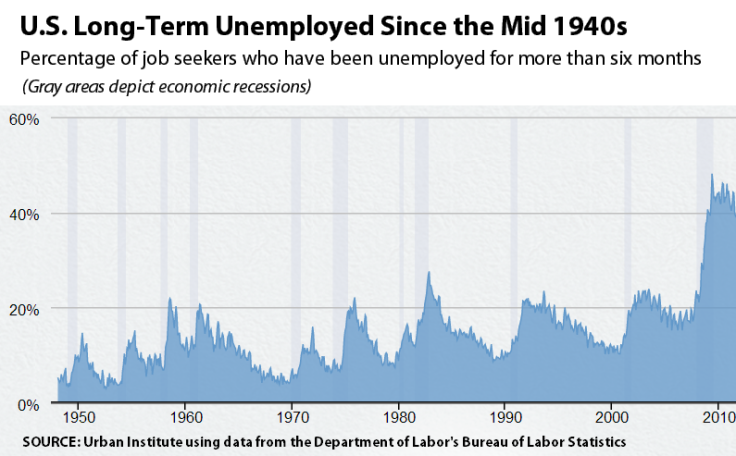 He's not alone.
Jeffrey Peterson, a 55-year-old graphics designer in Minneapolis, Minnesota, who has been out of work for more than a year, has also tried to ensure his résumé gets past the first levels of screening so he can land an interview.
"People advised me to take 20 years of experience off my résumé," Peterson said. "I certainly don't want potential employers to know right away that I'm 55 years old. If I put work experience going back to 1985, they'll do the math and figure out I'm at least 50 years old."
Another older job seeker admitted to International Business Times on condition he remain unidentified that he's taken résumé tweaking to another level. In order to advertise a major accomplishment in his history as a company executive, the 50-year-old Californian shifted the date of that accomplishment by a decade, something that would make job coaches cringe.
"I did that job in 1989, but 1989 is dinosaur age to a 20-something human resources screener," he said by phone. "So I put the job starting in 1999. Everything else is true about my accomplishments. It would be like not mentioning you won an Academy Award because of when you won it."
The latest government jobs report shows nearly 1 million fewer people have been unemployed for six months or longer than last year, and it's much lower than the 6.8 million long-term unemployed people at the peak of the last recession that began in December 2008. But the long-term unemployment rate is still stubbornly high, there are about twice as many people unemployed for more than six months compared to before the Great Recession.
While the unemployment rate of people over 45 is lower than the national average, a Brookings Institution study released in March shows older workers that lose their jobs have a much harder time finding new ones.
"One mechanism by which unemployment reduces future employment prospects is through the stigma attached to long-term unemployment -- that is, an employer's inference that people who have been unemployed for a long time are low-quality workers," a Congressional Budget Office report from 2012 concluded.
Lisa Strickland, founder of Operation Boomerang, a San Diego-based nonprofit aimed at helping expose the challenges faced by American job seekers over the age of 45, says out of the 300 or so people who have come to her organization for help, many admit to some form of résumé adjustments aimed at masking ages and omitting or reducing long periods of unemployment. Some are reluctant to make changes to their online profiles, too.
"People have reached out to me who say they have on their LinkedIn profile that they're the VP of this or manager of that, but the truth is they've been unemployed for several months. They're afraid to let their status be known because they know it will work against them," Strickland said. "I've been in this long enough to know that age bias does indeed play a part, and it's pretty clear there's also a stigma against people who have been out of work for a long period of time."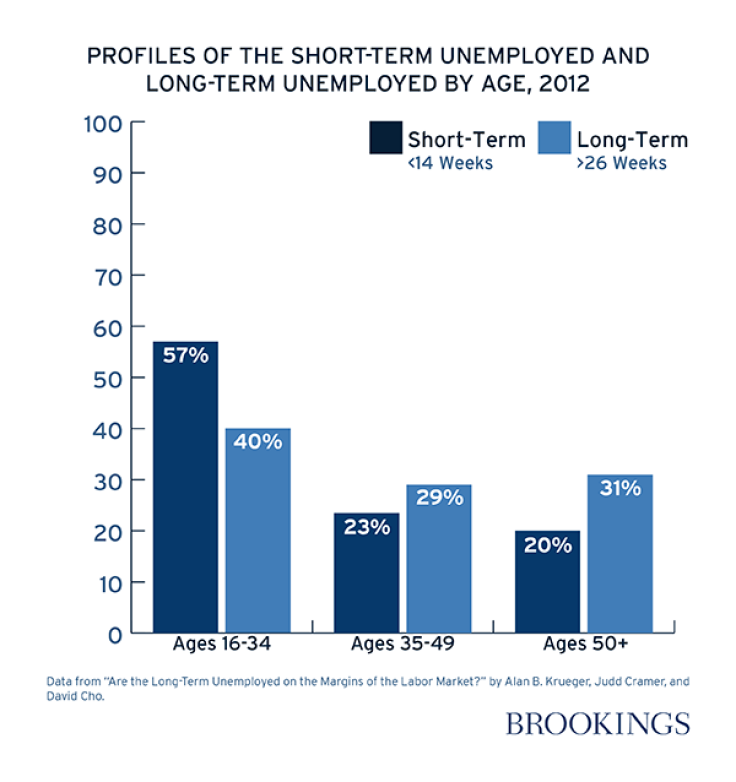 The practice omitting details on a résumé isn't the ideal, Strickland says, but many of the people who have come to her for assistance in finding jobs admit to making adjustments to their work histories to mask ages and periods of unemployment.
Some of the résumé-tweaking strategies employed by older job seekers are fine, says Robert Pagliarini, president of Pacifica Wealth Advisors, Inc., who recently penned a tongue-in-cheek column in The Chicago Tribune about lying on résumés.
"I think not listing the years you graduated or the months on your experience are perfectly fine," Pagliarini said by email. "It's no different from listing all of the achievements and responsibilities under a job you've had but not listing the problems and struggles you had at the job. The résumé is like painting by numbers. You have to stay within the lines but what you do within those lines is totally up to you."
FOR FREE to continue reading
✔️ Unlock the full content of International Business Times UK for free
offer available for a limited time only
✔️ Easily manage your Newsletters subscriptions and save your favourite articles
✔️ No payment method required
Already have an account? Log in
© Copyright IBTimes 2023. All rights reserved.