Failure To Deliver Mistral Ships To Russia Could Cost French Taxpayers Millions A Month: Report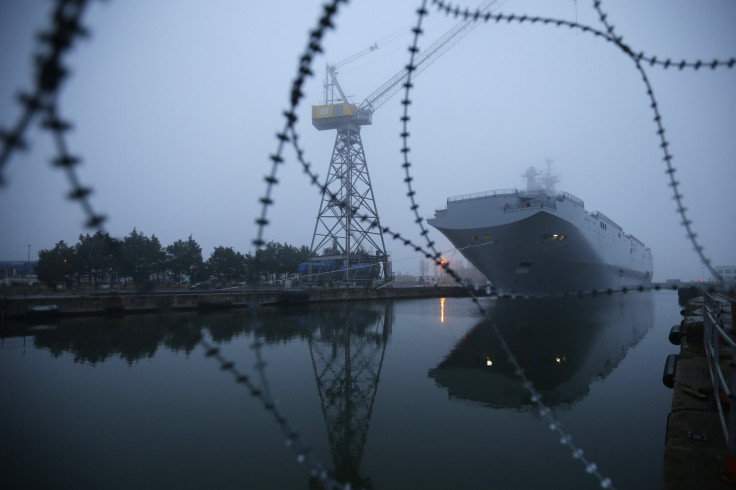 If the Mistral warships that were supposed to be delivered to Russia in November last year remain in France, their maintenance and security alone will cost the French taxpayers as much as 5 million euros ($5.7 million) a month, RIA Novosti reported Friday, citing a report in L'Opinion, a French newspaper.
Apart from the maintenance cost, Russia could also receive a payback amount of 890 million euros (more than $1 billion) from France, in addition to a delayed delivery fine, Jean-Dominique Merchet, a French defense columnist wrote in L'Opinion.
"We have absolutely no idea just how big this fine is going to be, but we believe it will be somewhere between 500 million euros and 5 billion," Merchet wrote.
While Russia said Friday it has not changed its stance on the non-delivery of the Mistral class helicopter carriers by France, French President Francois Hollande said that the conditions to deliver the ships to Moscow have not been fulfilled yet.
"The conditions [for Mistral deliveries] are still not satisfied. I hope they will be one day," RIA Novosti quoted Hollande as saying, after a summit with EU leaders in Brussels on Friday.
Meanwhile, there are also rumors that France could complete its long-delayed delivery of a Mistral-class helicopter carrier to Russia by March after the Ukraine ceasefire agreement, achieved Thursday, is implemented.
According to the terms of a $1.5 billion deal struck between Russia and France in June 2011, the first vessel, known as the "Vladivostok," was scheduled to be delivered to Russia by the end of 2014, while the second ship, known as the "Sevastopol," is set to be handed over in 2015.
© Copyright IBTimes 2023. All rights reserved.