Falafels Sold At Aldi Stores Recalled After 20 Fall Sick In E. Coli Outbreak
KEY POINTS
The recalled falafel products were distributed and sold exclusively by Aldi stores
They were sold in dozens of states
Michigan reported the highest number of cases
Falafel products sold at Aldi stores in dozens of states are being recalled amid an outbreak of E. coli infections. At least 20 cases have been reported in six states.
Cuisine Innovations Unlimited has recalled certain falafel products because they may be contaminated with Shiga toxin-producing E. coli, the company announced on the U.S. Food and Drug Administration (FDA) website.
The recall comes amid a multistate E. coli outbreak, which has sickened 20 people in six states as of Oct. 7. Michigan has the most number of cases (11), followed by Wisconsin (4). Florida has two cases, while Iowa, Kansas and Ohio have one case each.
Out of the 18 people whom authorities interviewed, 15 said they shopped at ALDI stores, six reported eating Earth Grown-branded falafel purchased from the store the week prior to falling sick, according to the FDA. The product's manufacturer then initiated the recall and removed the products from ALDI stores.
"FDA's investigation is ongoing," the agency said. "Updates to this advisory will be provided as they become available."
The recall affects Earth Grown Vegan Traditional Falafel And Garlic and Herb Falafel that were exclusively sold by ALDI in dozens of states, including Alabama, Arizona, California, Florida, Mississippi, New Jersey, New York, Texas and South Carolina. A full list of the states is available on the FDA website, even though the FDA noted that they may have also reached additional states.
The products had the lot numbers 1472, 1481, 1531, 1532, 1541, 1552, 1561, 1581, 1601, 1611, 1612, 1661, 1682, 1732, 1752, 1762, 1782, 1802 and 1812, the FDA noted. They were shipped to stores "after June 24, 2021."
Photos of the product's packaging are also available on the website.
"These items are no longer available for sale but were sold frozen and have a long shelf-life of 18 months, so consumers should check their freezers for these products," the agency said. "If you have recalled frozen falafel in your freezer, do not eat or serve them."
Those who still have the recalled products can take them back to the store of purchase to get a full refund. People can contact the company at 1-201-439-1036 (Ext. 26).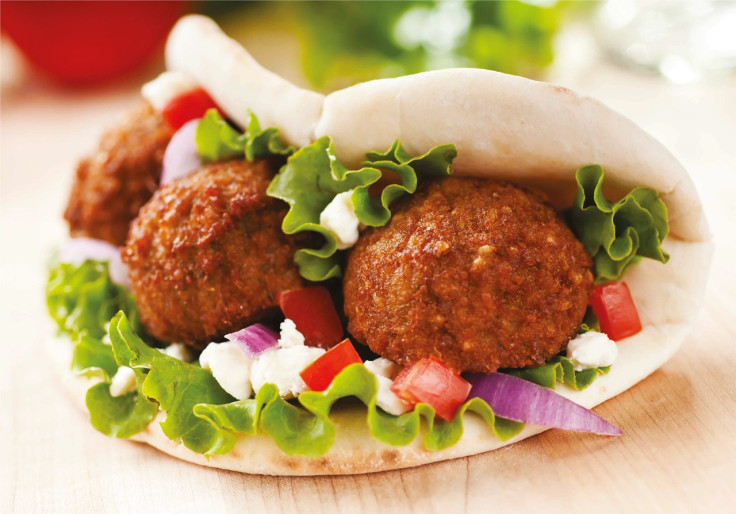 © Copyright IBTimes 2023. All rights reserved.