'Famously Single' Season 2 Spoilers: Chad Johnson Asks Out Karina Smirnoff On A Date [RECAP]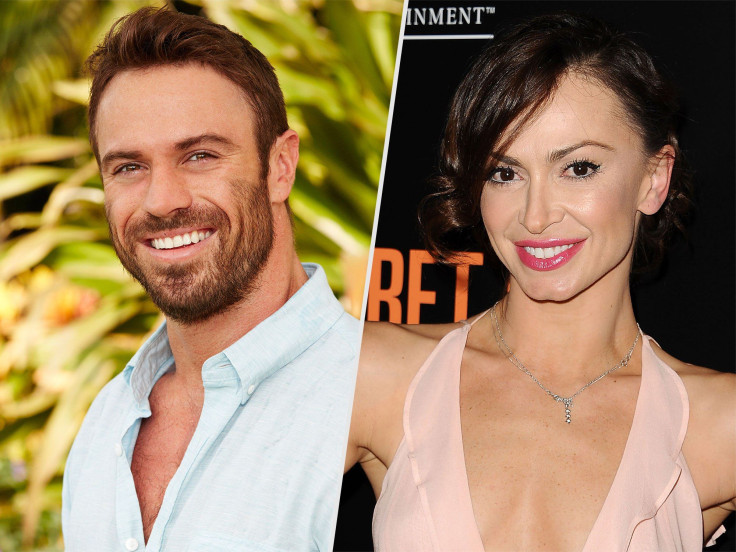 "Famously Single" Season 2 moved on from Malika Haqq and Ronnie Magro-Ortiz and put the spotlight on Chad Johnson and Karina Smirnoff in episode 3.
In the latest episode of "Famously Single" Season 2, there was an undeniable connection between Chad and Karina. In fact, "The Bachelorette" star and the "Dancing with the Stars" contestant couldn't hide their feelings for each other.
READ: Dorothy Wang and Chad Johnson promise a lot of debaucher in "Famously Single" Season 2
In Season 2, episode 3, Karina admitted that she feels a little jealous when Chad approached other women, especially after the latter told her about his feelings for her. "I didn't like it," she confessed. "I didn't like watching him talk to another girl while he's telling me that he wanted to spend time with me."
Tiffany Pollard encouraged Chad to approach Karina because he was obviously attracted to her. "I've been taking up a lot of time with Chad and Karina and I'm noticing that there's so much tension between the two of them, so I feel like I need to step in and be the HBIC that I know I already am and tell Chad to just finally ask her out," Tiffany said.
Tiffany also told Chad that Karina wanted to go to yoga and suggested that they could do it together. Unfortunately, he was uncomfortable with the idea. Chad admitted that he was bad at yoga because he was not flexible. He added that he would only sweat and feel exhausted afterward and was afraid he would only turn off Karina. The process was awkward for the pair, but he eventually asked her out. Luckily, she said yes to the date.
Earlier on, Karina admitted that she had a horrible dating experience with a hot actor who starred in a show she used to watch. She had a big crush on him, so she was initially starstruck when she got the chance to go out on a date with him. But when the friend set them up for a date, he only talked about himself, and this turned her off. "He was the most shallow person I have ever met, who only talked about himself and I was like, 'Oh my god. You just became the ugliest person on Earth,'" Karina said, adding that she later stopped watching the show, which was eventually canceled.
Meanwhile, Dr. Darcy Sterling tested the celebrities for a blind speed dating challenge with a complete stranger. However, Malika and Ronnie seemed to have already found the one for them at the early stage of the show because she wanted to spend more time with him. "I wasn't trying to show off my listening skills in this process," Malika admitted. "I was just trying to get through it."
Will Malika and Ronnie and Karina and Chad's budding romance grow over time? Find out when the next episode of "Famously Single" Season 2 airs on Sunday at 10 p.m. EDT on E!
© Copyright IBTimes 2023. All rights reserved.
FOLLOW MORE IBT NEWS ON THE BELOW CHANNELS